Fighting for Family Caregivers State by State
By Elaine Ryan, August 24, 2015 10:10 AM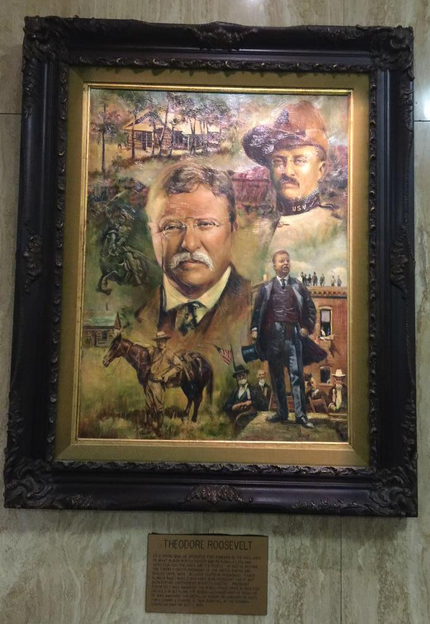 "Believe you can and you are halfway there." While at the North Dakota State House fighting for family caregivers last week, I thought of these inspiring words by President Teddy Roosevelt. I believe we can, state by state, bring commonsense solutions and support to family caregivers. These unsung heroes give their hearts every day caring for older parents, spouses and other loved ones — and it's time we gave them more help with the challenges they encounter:



Juggling work and caring for a loved one, like Sandi:"I am challenged with lack of sleep, lack of support, lack of finances and more."
Taking on complex medical tasks, like Doreen: "With each hospitalization, there were new and different medications. Coming home with a feeding tube was a challenge. From the medications to the equipment and hospice needs, it was all very complicated and overwhelming."
Caring for a loved one 24/7 with little or no break, like Patricia: "The stress of constantly keeping an eye on him worsened my arthritis, making it difficult for me to walk. I was bone-tired all the time."

The good news: North Dakota — the home state of Sandi, Doreen and Patricia — is stepping up to support the state's more than 62,000 family caregivers who provide about $860 million in unpaid care. Last year, the North Dakota Legislature passed a study resolution to have the Interim Human Services Committee evaluate the resources available in the state and recommend ways to support family caregivers. I testified, in the Rough Riders room, at the first meeting of the committee last week where we discussed the needs of family caregivers and ways to help, including:

Workplace flexibility to help working caregivers like Sandi balance responsibilities at home and work. North Dakota is already making progress here, and last year the legislature increased the number of weeks state workers could use their sick leave for family caregiving from two to 12!
The Caregiver Advise, Record, Enable (CARE) Act to support family caregivers like Doreen when their loved ones go into the hospital and as they transition home. This includes instruction on performing medical tasks at home, like cleaning feeding tubes and managing medications.
Respite care to give family caregivers like Patricia a hard-earned break so they can take some time off to recharge, go to their own medical appointments or run errands.
In her comments after the meeting, State Rep. Kathy Hogan shared, "I'm very optimistic … this state is very compassionate." I agree with her and believe this study is just the beginning of growing support for family caregivers in North Dakota.

Fighting for family caregivers in your state
States across the country, like North Dakota, are stepping up to support family caregivers and the loved ones they care for. See where your state stands.


---

Elaine Ryan is the vice president of state advocacy and strategy integration (SASI) for AARP. She leads a team of dedicated legislative staff members who work with AARP state offices to advance advocacy with governors and state legislators, helping people 50-plus attain and maintain their health and financial security.

Follow Elaine on Twitter: @RoamTheDomes.