Fulfilling Mandela's Legacy
By A. Barry Rand , December 06, 2013 02:15 PM
The world lost one of its most courageous and righteous leaders yesterday with the passing of Nelson Mandela. Mandela, who was imprisoned for fighting against Apartheid in South Africa only to later become that country's first elected president once Apartheid ended, dedicated his life to fighting for social justice and economic equality.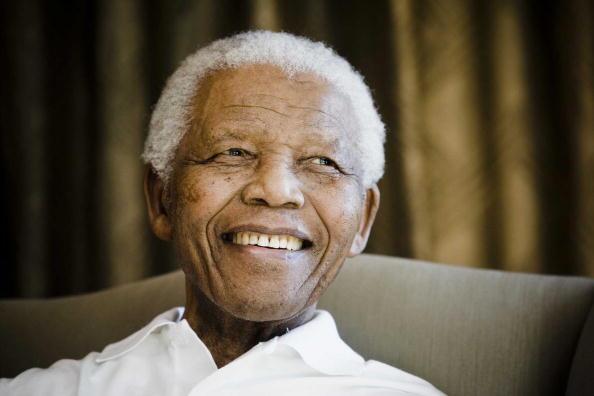 My wife and I had the opportunity to meet Madiba on a trip to South Africa in 1994. As we ate lunch together, I could not help but to feel in awe of his presence. He exuded a quiet dignity, strong conviction, inspiring confidence, the wisdom of his years and experiences, and a strong moral character. He was a man of purpose at peace with who he was and willing to fight for his beliefs. My wife and I left that brief lunch determined to do more to help make the world a better place. He inspired us. He showed us how.
>> Poll: What Word Best Describes Nelson Mandela's Legacy?
Much has been and will be written about Nelson Mandela's incredible legacy - his successful fight to end Apartheid and reconcile the nation; his work as President of South Africa to end poverty, improve education, and create economic opportunity for all; and his efforts on behalf of human rights for people throughout the world. But he also leaves the world a legacy that will largely go unnoticed: He has taught us all how to live with independence, dignity and purpose as we get older. After being released from prison at the age of 72, he was awarded the Nobel Peace Prize, the US Presidential Medal of Freedom and the Soviet Order of Lenin at the age of 75. At 76, he was elected President of South Africa serving a five-year term. He spent the rest of his life fighting to eradicate poverty and HIV/AIDS through the Nelson Mandela Foundation while continuing to speak out for social justice and human rights.
In a speech at the opening of the Oprah Winfrey Leadership Academy in January 2007, Mandela said, "It can be said that there are four basic and primary things that the mass of people in a society wish for: to live in a safe environment, to be able to work and provide for themselves, to have access to good public health and to have sound educational opportunities for their children." Those are the things Nelson Mandela fought for and the things we fight for today at AARP.
While we will miss Nelson Mandela, we will also continue to carry out his legacy, to lead social change so all people can live and age with independence, dignity and purpose. Nelson Mandela showed us the way. Now, it is up to all of us to fulfill the promise.
Photo: Theana Calitz/Getty Images
Also of Interest

See the AARP home page for deals, savings tips, trivia and more