Give Nurses More Authority to Heal
By Elaine Ryan , May 12, 2014 01:27 PM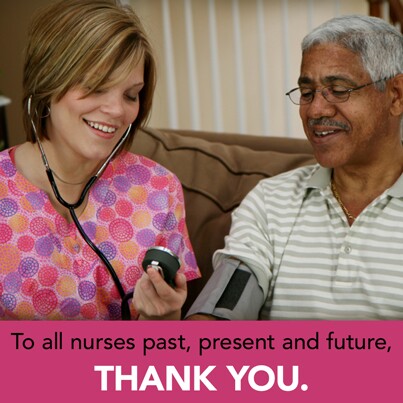 National Nurses Week comes to a close today, and I am reminded of my mom's nurse, Sue. As my parents got older and Pop became Mom's caregiver, they needed more help. Sue came once a week for the months following Mom's return home from a rehabilitation center. She checked on Mom's health and trained Pop on how to care for Mom during the week. I am still so grateful for Nurse Sue and all that she did. She was one of the reasons Mom and Pop were able to stay safe at home, where they wanted to be, and out of a costly institution like a nursing home.
The fact is: Nurses do remarkable things for the people they serve. I saw this in the difference Sue made for my parents day to day; I only wish she'd had authority to do more. You see, a dvanced practice registered nurses (APRNs) do not always have the authority to practice to the full extent of their education and training. Although Sue saw Mom every week, she was not allowed to update her prescriptions. Instead, for a routine checkup and prescription adjustment, Mom had to make the trip to her doctor. With Mom in a wheelchair, this meant a five-minute appointment was an all-day event.
>> Sign up for the AARP Advocacy Newsletter
Nurses are seeking more authority to help patients by using all of their health care knowledge and training. It only makes sense as health care needs grow to allow nurses to use all of their skills.
Rules that limit a nurse's authority to heal make little sense when we have a shortage of health care workers. That's why AARP is advocating for law changes in two different ways:
Increased scope of practice: allowing advanced practice registered nurses (APRNs) to serve as the primary or acute care provider of record. APRNs are nurses who have additional training in a specific area, like elder care. In many states, while they don't have to work under a doctor, they must have an agreement with a doctor to collaborate, ensuring the APRN has a designated doctor to consult with. However, APRNs are trained and qualified, and they should be able to work independently, not reliant on a doctor.
Nurse delegation: allowing nurses to delegate and transfer authority to trained home care professionals in regular direct contact with patients. Nurses are often not allowed to train or delegate tasks to a home care professional. Instead, the medical tasks fall to the family caregiver - like Pop, who was 91 years old at the time - to perform.
Related: A Call to Nurses: Family Caregivers Need You
These changes could mean:

Less travel to a doctor's office for a family caregiver to organize, instead allowing an APRN to prescribe certain prescriptions at a patient's home.
Medical/nursing tasks could be delegated to a trained home care worker, instead of falling on the family caregiver.
More access to primary medical care, especially in an area with a shortage of health care workers.
Removal of outdated barriers that prohibit APRNs from providing care to their patients to the full extent of their education and training.
Part of AARP's fight for family caregivers and their loved ones has been working across the states to give nurses, like Sue, more authority to heal; and we're making progress.
Increased Scope of Practice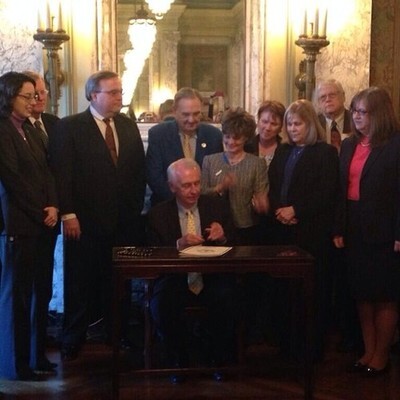 Kentucky legislation, passed in early February, will give advanced practice registered nurses the ability to prescribe medications (except for controlled substances) after working under contract with a physician for four years.
In Connecticut, SB 36 passed both the State House and Senate overwhelmingly and was signed by Governor Dannel Malloy. The legislation deletes the collaborative agreement between a nurse practitioner and doctor.
In Minnesota, SF 511 passed the legislature last week and would allow APRNs to practice and prescribe prescriptions without a doctor. The bill awaits Gov. Mark Dayton's signature.
Legislation is being considered in California and Pennsylvania to gives APRNs the authority to write prescriptions and in New Jersey to eliminate the requirement for a collaboration agreement with a doctor for APRNs to write prescriptions.
Although the Nebraska legislature also passed a bill (LB 916) this session to expand the scope of APRNs, Gov. Dave Heinemanvetoed the bill. The support of the legislature was a major step forward, and advocates are hopeful that the bill will become law in 2015.
Nurse Delegation
In West Virginia, legislation passed this year allows delegation of medication administration and five additional health maintenance tasks to direct care workers and establishes an advisory committee to further consider policies around nursing delegation.
In Kentucky, SB 103 allows the caregiver of someone with diabetes to be trained by a health care practitioner and administer medication to their loved one. The legislation also protects these family caregivers and health care practitioners from liability unless an injury is the result of negligence or misconduct.
As I saw throughout my parents' medical challenges, nurses are lifesavers. To all nurses past, present and future, THANK YOU.
Follow me on Twitter @RoamTheDomes for more news on caregiving and other AARP advocacy initiatives across the country.
If you are a family caregiver, you're not alone.

Also of Interest

See the AARP home page for deals, savings tips, trivia and more