Good News for People on Medicare: Bipartisan Bills to Fight Unexpected Costs, Fraud
By David Certner, June 26, 2015 10:45 AM
BREAKING NEWS: On August 6, President Obama signed the NOTICE Act into law!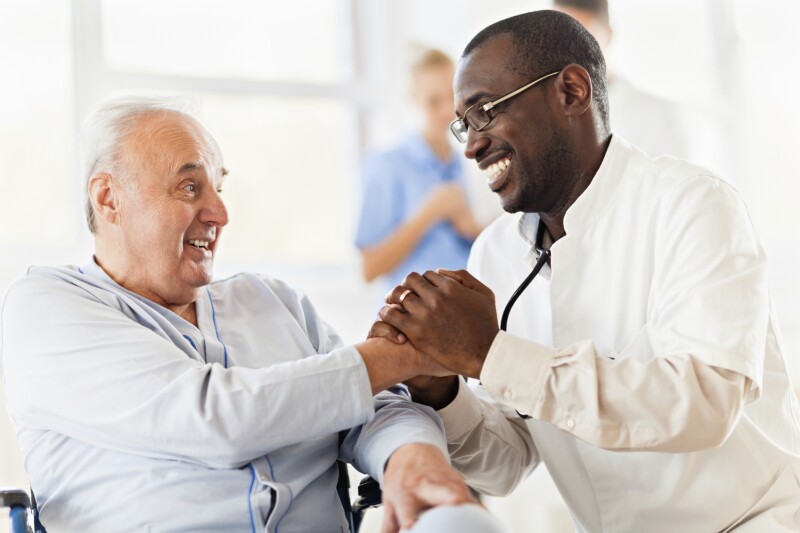 On Wednesday, June 24, the Senate Finance Committee approved several bills to improve Medicare. AARP is especially pleased by the advancement of two of these bills: the Notice of Observation, Treatment and Implication for Care Eligibility (NOTICE) Act (S. 1349) and the Preventing and Reducing Improper Medicare and Medicaid Expenditures (PRIME) Act (S. 861). AARP supports the NOTICE and PRIME Acts because they are commonsense, bipartisan bills which would help protect Medicare beneficiaries from unexpected costs, fraud and abuse.

The NOTICE Act is sponsored by Sens. Mike Enzi (R-Wyo.) and Ben Cardin (D-Md.). The bill would require that hospitals provide meaningful written and oral notification to patients who are in the hospital "under observation" for more than 24 hours.

" Observation status" — when patients spend time in the hospital without being formally admitted — has become more prevalent in recent years and can expose beneficiaries to unexpectedly high out-of-pocket costs. The NOTICE Act is an important first step to ensuring Medicare beneficiaries have a clearer understanding of their hospital admission status, which will allow them to better plan treatment options with their health care provider.

The PRIME Act is led by Sens. Tom Carper (D-Del.) and Enzi. The bill would:

Give the Department of Health and Human Services more flexibility to improve Medicaid program integrity
Reduce Medicare administrative contractor errors
Strengthen penalties for the illegal distribution of a Medicare, Medicaid or CHIP beneficiary identification
Improve data sharing between federal government and state Medicaid programs


In plain terms, PRIME would give Medicare and Medicaid more tools to fight waste, fraud and abuse.

Both bills now await action by the full Senate. The NOTICE Act has already passed the House of Representatives, and the PRIME Act is awaiting action by the full House. [UPDATE: On July 27, the Senate passed the NOTICE Act, and on August 6, President Obama signed the bill into law!]

AARP will continue advocating for these important pieces of legislation to protect Medicare beneficiaries. Check back here on the blog for future updates!




---

Follow me on Twitter @DavidCertner for the latest updates on what's happening in Washington on the issues that matter most to older Americans.