Good News: You Can Still Get Your Benefits Verified at Your Social Security Office
By David Certner , July 18, 2014 01:02 PM
Need to get your Social Security benefits verified? There's good news: You can still get it done at your Social Security office.
Why is that news? Because late last year, the Social Security Administration announced that its field offices would no longer assist people in obtaining verification letters. Instead, it planned to direct anyone requesting a letter to either call an 800 number or go online to find and print the document.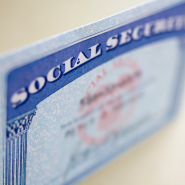 AARP, along with other advocacy groups and members of Congress, asked the agency to change its policy and continue offering benefit verification letters in its offices.
>> Discuss Social Security topics with other members
Benefit verification letters serve as proof of income for many purposes, including applying for a loan or mortgage. The letters can also serve as proof of retirement or disability status, or Medicare health insurance coverage. In addition, they are needed to apply for many benefits at the state and local levels.
The Social Security Administration contended that having beneficiaries obtain their verification letters online would be more convenient than going to an office. In general, the agency is encouraging individuals to use the SSA website to obtain more services, and is seeking to reduce office services, in part as a result of serious budget cutbacks. But not everyone can easily use the Internet to find and print documents, or to obtain other services. And applying for benefits online can be difficult for some. This is particularly true for seniors.
Yesterday's announcement is a welcome sign that the Social Security Administration is reexamining the full impact on beneficiaries of some of its recent customer service decisions. AARP will continue to be vigilant that the Social Security Administration maintains a world-class level of service while meeting the challenges of managing this critical program in the 21 st century.
Follow me on Twitter @DavidCertner for the latest updates on what's happening in Washington on the issues that matter most to older Americans.