'Help Please': One Man's Plea Against Rising Utility Rates
By Elaine Ryan, April 06, 2015 10:18 AM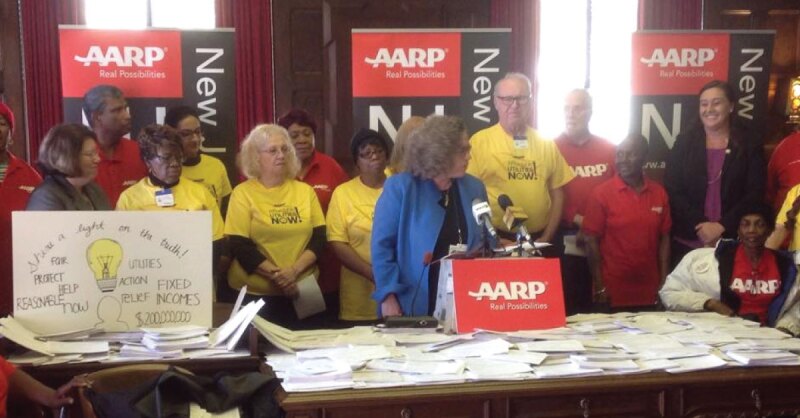 " Help please." That was Christopher's message when he signed a petition urging the New Jersey Board of Public Utilities to take action and lower his utility rates.

You see, it had been nearly a decade since utility company JCP&L's rates had been reviewed and we thought it was time to challenge the electricity rates they had been charging their customers for years. AARP fought hard for Christopher and all New Jerseyans to reduce JCP&L's rates by almost $35 million so that they would only pay what was fair and justified for their electric bills.

This followed another big win for New Jerseyans last year when PSE&G was ordered to decrease its proposed rate increase by $1.6 billion after AARP intervened on behalf of residential customers.

When I open my utility bills every month, sometimes I face sticker shock. It's not pleasant. But imagine the impact of skyrocketing bills on seniors — and families — living on fixed incomes, struggling to make ends meet. Higher utility bills mean tough choices, like deciding whether to pay that bill or pay the rent. Pay the higher utility bill or buy food and medication. As Carol from New Jersey put it, "I am a senior and hate winter because I cannot afford to keep my house warm enough."

That's why AARP fights every day for utility customers across the states. With the help of our utility watchdog volunteers, we shine a spotlight on proposed rate changes and let you know what's happening so you can make your voice heard. I'm proud of our work in New Jersey — of how we fought against extreme utility rate hikes and prevailed, all so you can keep more of your hard-earned money in your pocket.

Here are a few more highlights of our work in 2015, to date:

Minnesota: Shirley lives on a fixed income and struggles to keep up with her increasing utility bill. Last year, Xcel Energy asked for a rate hike that would increase Shirley's bill $123 by 2016. AARP fought hard with the help of volunteers like Shirley, and today I have good news for Xcel customers in Minnesota:

Xcel's monthly basic surcharge will NOT increase a single penny.
Xcel's rate increase was reduced by nearly half its original request.
Ohio: AARP stood up against an unreasonable rate increase by AEP in Ohio. Fortunately, the utility company's request to create a new customer surcharge to help subsidize its coal plants was defeated. "AEP can't have it both ways — profiting from a competitive electric market with their unregulated generation affiliates but using ratepayers as a backstop when they don't like the prices they are getting in the market," says Bill Sundermeyer of AARP Ohio.

Learn more about how to raise your voice against unreasonable utility rate hikes, sign up for the AARP Advocates e-newsletter, or visit your state Web page.


---
Elaine Ryan is the vice president of State Advocacy and Strategy Integration (SASI) for AARP. She leads a team of dedicated legislative staff members who work with AARP state offices to advance advocacy with governors and state legislators, helping people 50-plus attain and maintain their health and financial security.

Follow Elaine on Twitter: @RoamTheDomes.