How Is Your State Treating Its Firefighters, Nurses and Teachers?
By Elaine Ryan, March 16, 2015 10:06 AM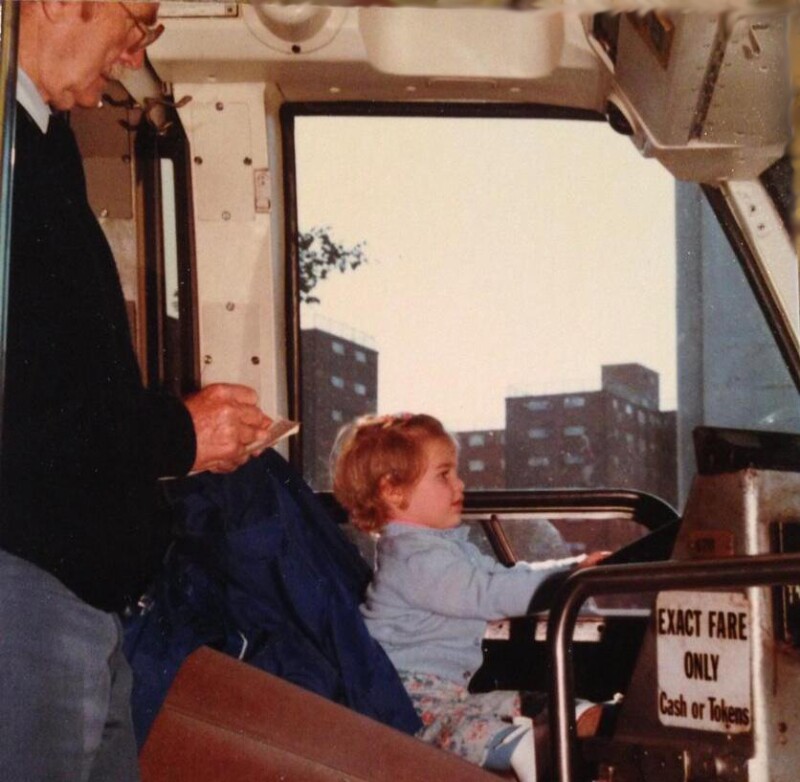 My pop, a city bus driver, taught me to work hard and also have fun doing it. For more than 25 years, he announced each stop on his route as if he was leading a tour, not driving a Buffalo city bus. Pop retired at the mandatory age of 70. Mom and Pop lived on their Social Security, and Pop's modest pension income was almost entirely dedicated to pay their health insurance premium. They enjoyed their retirement years, but I know life would have been so different if Pop's pension had been cut.

Just like Pop did, millions of Americans — firefighters, nurses, teachers and other public employees — rely on the pensions they earned over a lifetime of hard work to retire with confidence and dignity.

A new report by the National Association of State Retirement Administrators (NASRA), released last week, examines the performance of each state in meeting its commitments to fund public employee pension plans to protect the financial future of hardworking public employees. Here's the breakdown.

Consistent Payers
Thirty states and the District of Columbia have been diligent about making 90 percent or more of their annual payments, on average, to their pension plans, in order to uphold their promise to the employees who paid into these plans over a lifetime of hard work. These states are: Alabama, Arizona, Arkansas, Connecticut, Delaware, Florida, Georgia, Hawaii, Iowa, Idaho, Indiana, Louisiana, Maine, Missouri, Mississippi, Montana, North Carolina, Nebraska, New Hampshire, Nevada, New York, Rhode Island, South Carolina, South Dakota, Tennessee, Utah, Vermont, Wisconsin, West Virginia and Wyoming.

Falling Behind
Eleven states could be doing a better job at making their annual payments into their pension plans. These states are: Alaska, California, Kentucky, Maryland, Massachusetts, Michigan, Minnesota, New Mexico, Ohio, Oregon and Texas. Each state has made on average between 80 and 90 percent of its annual payment.

Make the Payment!
Nine states have not funded their pension systems in any meaningful way over a number of years, leaving their public employees at risk of losing their hard-earned financial security for their retirement years. There is a great deal of room for improvement in Colorado, Kansas, North Dakota, New Jersey, Illinois, Oklahoma, Pennsylvania, Virginia and Washington.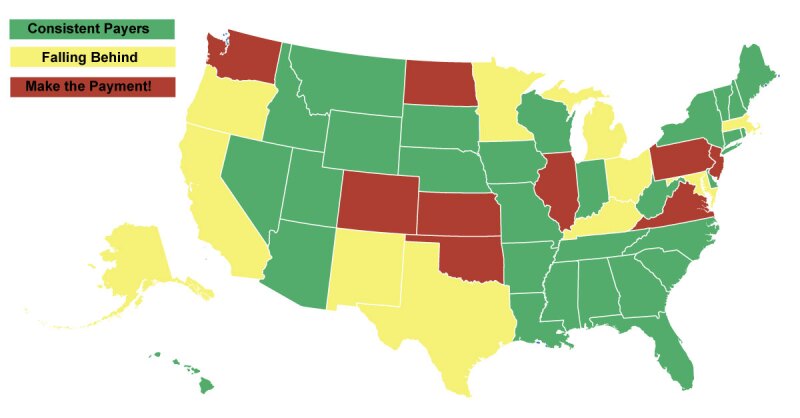 Public employees like my pop made sacrifices throughout their careers to earn a modest, secure retirement. They diligently made their pension contributions on time and in full with every paycheck. All states need to hold up their end of the bargain, act responsibly and make their annual payment!

AARP will continue to fight across the states to ensure teachers, firefighters, bus drivers and other public employees who have paid into the system over a lifetime of hard work receive the benefits they've been promised.


---

Elaine Ryan is the vice president of State Advocacy and Strategy Integration (SASI) for AARP. She leads a team of dedicated legislative staff members who work with AARP state offices to advance advocacy with governors and state legislators, helping people 50-plus attain and maintain their health and financial security.

Follow Elaine on Twitter: @RoamTheDomes.