How One Community Supports Its Hidden Heroes, Family Caregivers
By Elaine Ryan , October 13, 2014 01:00 PM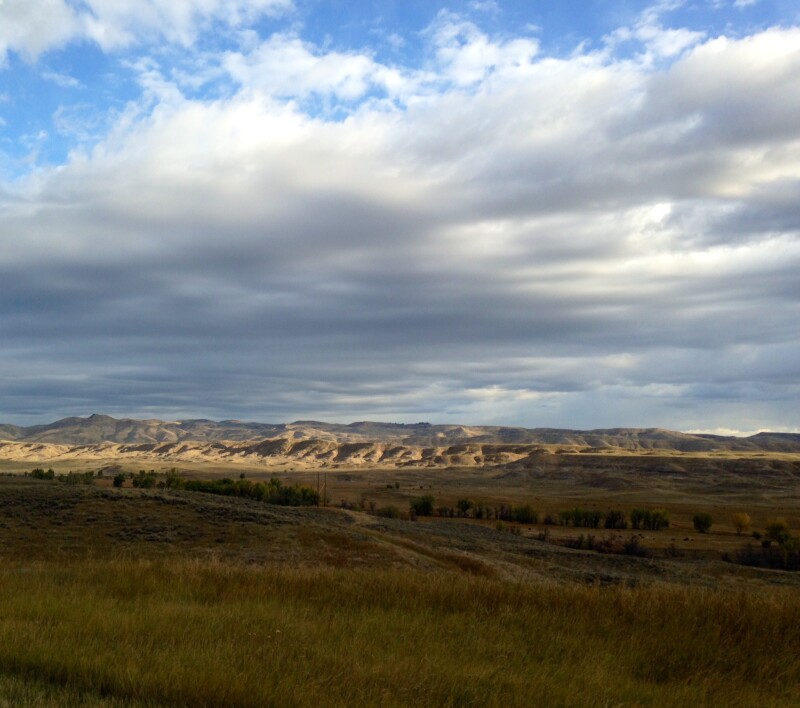 As I drove from Billings, Mont., to Sheridan, Wyo., I saw a sign for "Buffalo 36 miles." Then it occurred to me that something felt strangely familiar. I grew up in a town called Lockport, about 29 miles from Buffalo, N.Y. So I researched a bit more. Sheridan has a population of 17,800; 20,000 live in Lockport. Sheridan gets about 72 inches of snow a year; Lockport posts a competitive 69 inches. And though my hometown doesn't have mountain ranges, it does share the same challenge — how to support family caregivers.
I was in Wyoming for a daylong conference on Communities and Family Caregiving. An impressive number of Sheridanites participated in the discussion — some driving hours to ask questions, suggest ideas and share personal caregiving stories.
During the conference, I was moved by the words of Sheridan Mayor Mike Heath as he told his story about caring for his mother, who slipped away from herself into the world of dementia. He had never spoken of his family caregiving experience before. He struggled in silence for years, and now after his Mom's passing, he wept. Through his tears, he told the group,

"No one needs to walk alone.  Seek out help. I never had the strength to do so, but you should."

Another panelist shared,

 "No matter if you live in an urban or rural place, when you go home at night, you are alone with the responsibility of caring for your loved one.  It's a very isolating experience."
Community Caregiving
Something special is going on in Sheridan. A few years ago, its citizens were so troubled by the condition of its nursing homes that they took matters into their own hands to create new " homes on the range" — where their loved ones could live with independence, choice and dignity. But they didn't stop there. They also:

set up a network of transportation services for family caregivers
offer a modest "Day Break" where older adults can gather at the senior center and loved ones can get a little support
The unsung heroine of the Sheridan Senior Center, Stella Montano, holds a family caregiver support group twice a week for anyone in need. Last Labor Day holiday, Stella had the day off. But just to be sure, she went into the center to see if anyone showed up for the group. Seventeen had gathered to share their latest experiences. Family caregiving doesn't ever take a holiday , you know.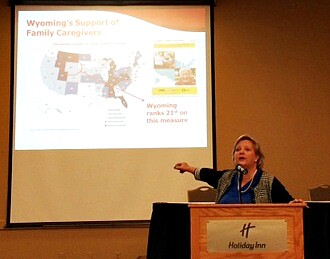 Caregivers need more support
Throughout my day in Sheridan, participants identified key needs and challenges:

some "how to" training for family caregivers
respite care — so family caregivers can take a much-needed break
ways to identify home help
guidance in managing complicated medications
the lack of medical specialists requiring family caregivers to travel with their loved ones to Colorado or Minnesota for care
possibility of tele-health technology to connect with a loved one's doctor from home
These needs and challenges are why AARP is fighting for family caregivers in Sheridan and across the country. Here are just some of the ways how:

One panelist put it this way: "Sheridan shines." And, this day in October, Sheridan had the courage to shine its light not only on what it does right, but also on what more it can do to support the hidden heroes of the community who provide 24/7 support to their loved ones.
Follow me on Twitter @RoamTheDomes for more news on caregiving and other AARP advocacy initiatives across the country.
If you are a family caregiver, you're not alone.

Images — Mountains: Elaine Ryan; Elaine Presenting, AARP Wyoming; Sheridan Town Center: Sheridan Travel and Tourism