How Women Change Aging by Changing How They Live
By Jo Ann Jenkins , September 30, 2015 10:49 AM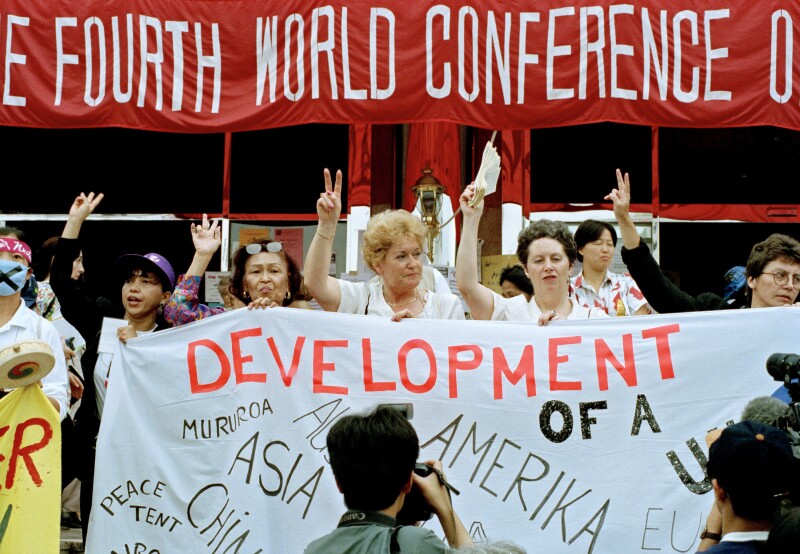 Oct. 1 presents the perfect opportunity to explore core issues women face as they age. It marks the 25 th anniversary of International Day of Older Persons, which the United Nations established to draw attention to the issues facing older people throughout the world and to celebrate their contributions to society.
This year, Oct. 1 also marks the 20 th anniversary of the U.N. Fourth World Conference on Women held in Beijing. The goal of that conference was to achieve greater equality and opportunity for women.
I want to disrupt aging for all, including for women. I want to change the conversation about what it means to grow older. The way people are aging is changing dramatically, but many of our attitudes and beliefs about aging are not. They continue to be mired in old stereotypes and myths that are no longer relevant.
As a result, many of our institutions, programs and systems that were designed to support people as they age are outdated and no longer offer the kinds of support people want and need as they get older.
Quiz: What problems do low-income older Americans face? »
We need to change this. We need to create more and better solutions so people can choose how they want to live and age. In fact, we are changing this — and women are leading the way.
I'm fortunate to follow in the footsteps of one of America's great women leaders and innovators, Dr. Ethel Percy Andrus. At the age of 73, she founded AARP, created the first group health insurance plan for people 65 and older in this country — a full decade before Medicare — fought for pension protections and reform, and advocated for a better life for older Americans.
She saw the potential for older people to contribute to society if given the opportunity and urged them to become part of the solution, not part of the problem. Continued engagement in society, she said, was essential to productive and healthy aging.
Women today tend to live longer than men. They are more likely to be primary caregivers to aging family members and friends. They are also more likely to need care and support themselves as they age. They are more likely to live alone and generally have less in retirement savings and receive less in Social Security benefits.
And yet, thanks to women leaders, women today are living and aging better than ever before.
They are disrupting aging, demonstrating that our later years can be a time of growth. They are actively engaged in making life better for all members of society.
By disrupting aging, they are changing the conversation about what it means to grow older. And, by the way they live, they are teaching younger women a new way to age.
A new you within reach — Visit AARP Life Reimagined »
Women today are realistic about aging. They know their needs are changing, and while they may not always like it, they face up to it.
They understand the rigors of family caregiving and recognize that they may need help in providing care for a loved one. They also wonder who will provide care if and when they need it.
They love the idea of being up to speed on the latest smartphone or tablet, even though they may need help in figuring it out — but it's a learning experience they seek, not shun.
They are aware that as they get older, they will become more of a target for a scam or identity theft, and they want to know how to protect themselves. And they worry about increasing medical costs and how to meet them.
Women today are not so much busy aging as they are busy living. Women understand that some aspects of life get a little tougher and some get a little easier, but it's all part of living — and they're determined to make the most of it.
Photo: Courtesy of the United Nations
---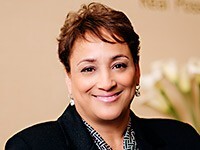 Jo Ann Jenkins is the chief executive officer of AARP. Follow her on Twitter @JoAnn_Jenkins.
Also of Interest

See the AARP home page for deals, savings tips, trivia and more.