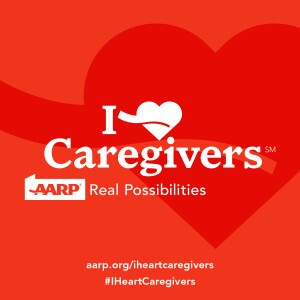 As we enter National Family Caregivers Month, I think back to the time I spent as a caregiver to my mom. For 12 years I was by her side, through diabetes, congestive heart failure, hospitalizations and more — all while juggling my job and raising my kids. It wasn't always easy, but I wouldn't have had it any other way.
My experience is just one of the countless untold stories from family caregivers across the country. Today, more than 42 million Americans help their parents, spouses and other loved ones so they can live independently at home — where they want to be — instead of in costly institutions. These unsung heroes assist with bathing and dressing, preparing meals, transportation, even complicated medical tasks like wound care, injections, medication management — and much more.
With their contribution of about $450 billion in unpaid care annually, family caregivers are what make it possible for older Americans to achieve their goal of staying at home as they age. And they need our recognition and support.

I Heart Caregivers
To honor America's silent army of family caregivers and recognize all that we do, AARP has launched a new initiative to spotlight our stories and raise our voices, called "I Heart Caregivers": aarp.org/iheartcaregivers.

Click here to view stories – or share your own.
As family caregivers, we do remarkable things to care for our loved ones, but this great labor of love is not without its challenges. That's why AARP is fighting to shine a light on the millions of Americans who give their hearts as caregivers and to support them with common-sense solutions such as:

The Caregiver Advise, Record, Enable (CARE) Act, to support family caregivers when their loved one goes into the hospital and provide training on medical tasks they will need to perform once their loved one returns home.
Caregiver employee leave, so family caregivers don't have to worry about losing pay — or their jobs — when they need to take time off to care for a loved one.
Respite care, to give family caregivers a much-needed break.
Cutting through red tape to give nurses more authority to help.
Making sure caregivers have access to the right resources in the community, such as home care and adult day care.
Helping family caregivers navigate financial challenges by making sure power of attorney and adult guardianship laws are consistent and honored from state to state.
And more!
Share your story
This November, help us recognize the millions of Americans across the country helping their loved ones stay at home. If you are a family caregiver or have been a family caregiver, share your story — and together we can fight for you.

---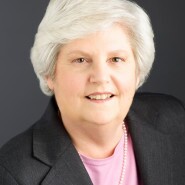 Nancy LeaMond, executive vice president of AARP's State and National Group, leads government relations, advocacy and public education for AARP's social change agenda. LeaMond also has responsibility for AARP's state operation, which includes offices in all 50 states, the District of Columbia, Puerto Rico and the U.S. Virgin Islands.
You can follow her on Twitter @NancyLeaMond .
---
Also of Interest

See the AARP home page for deals, savings tips, trivia and more