Investing in Transportation Strengthens the Economy and Saves Lives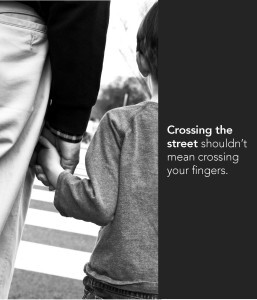 Memorial Day marks the beginning of summer travel. But our nation's transportation system is fraying at the seams. The pride we once took in the roads, bridges, and rails built by the Greatest Generation has given way to daily frustration at the disrepair that makes it harder to get where we need to go. The recent Amtrak tragedy is yet another sign that our transportation infrastructure is not what it needs to be.

It's time to invest in the future. The U.S. cannot stay competitive in the 21st century if we get around as if we're stuck in the 1950s. Over the past decade, the global economic competitiveness of U.S. transportation infrastructure fell from 1st place to 12th. Baby Boomers enjoyed the benefits of investments made by their parents and grandparents, and now we must renew our commitment to a modern, safe transportation system for our children and grandchildren.

Before Congress leaves for the Memorial Day recess, they must act to ensure continued funding for our nation's surface transportation programs, set to expire on May 31st. While Congress may only act on a short-term patch, what is really needed is a longer-term five- or six-year bill with dependable funding. This will give states and local governments the certainty they need for long-term planning and letting out contracts. Unfortunately, it's been nearly a decade since Congress passed a bill to address these long-term needs.

As Congress considers renewing the surface transportation law, it should be looking at ways to innovate and make transportation dollars go farther. We can see examples of such innovation from North Carolina to Washington State, and from Louisiana to Iowa. Smarter investments have significantly reduced road construction costs, provided safer trips and increased use. Many have also brought jobs and higher property values. Concern over pedestrian fatalities and injuries often drove communities to consider redesigning their roads – where nationally a pedestrian is killed every two hours, and one in five is age 65 or over.

The recent Amtrak tragedy is yet another sign that our transportation infrastructure is not what it needs to be.

Last week, I participated in the AARP Life@50+ National Event in Miami, Florida. For years, Florida had the most dangerous roads for pedestrians, but that is changing. Fortunately, the Florida Department of Transportation has developed statewide initiatives to make the roads safer for everyone, including those on foot.

Congress also has the opportunity to modernize the way roads are planned, built, and operated. The Safe Streets Act, a bipartisan bill introduced by Representatives Doris Matsui (D-CA) and David Joyce (R-OH), would ensure that transportation planners and engineers consider the needs of all users when planning and constructing new or reconstructed, federally funded roads. These important provisions should be included in the transportation bill rewrite. Let Congress know you agree and urge them to cosponsor H.R. 2071.

Congress must not delay making the commitment to invest in our nation's transportation assets. Our country and our families deserve better.




---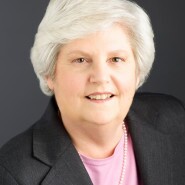 Nancy LeaMond, executive vice president of AARP's Community, State & National Affairs group, leads government relations, advocacy, public education, and volunteerism on behalf of Americans 50+. LeaMond also has responsibility for AARP's state operation, which includes offices in all 50 states, the District of Columbia, Puerto Rico and the U.S. Virgin Islands.

You can follow her on Twitter @NancyLeaMond .






---