La suerte sola no es suficiente. Cómo ahorrar para tu propia olla de oro
By Elaine Ryan, March 15, 2018 11:48 AM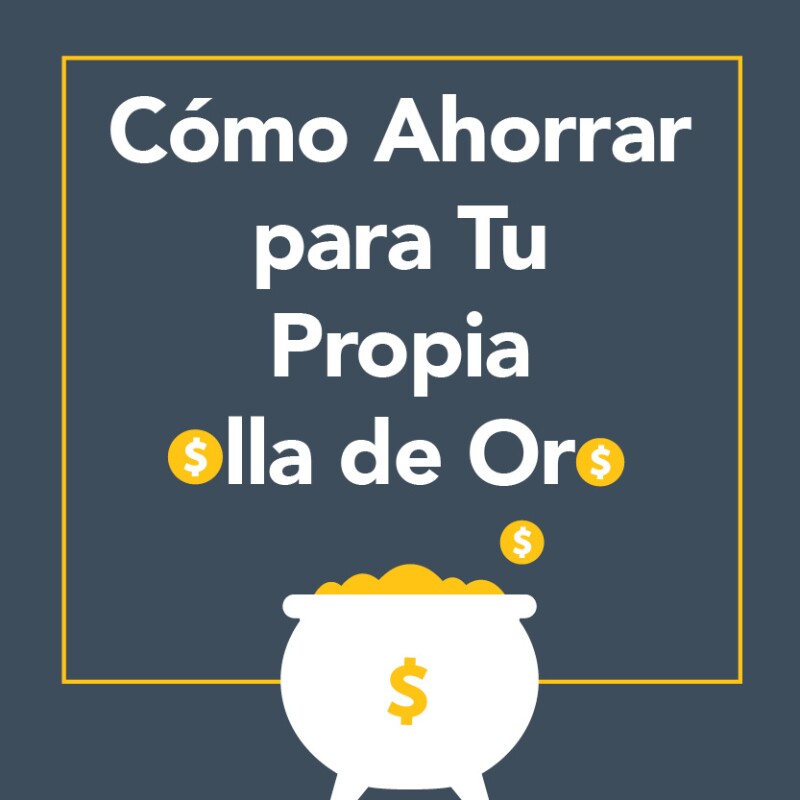 A mi padre le gustaba compartir esta bendición irlandesa con nosotros: "Que siempre haya trabajo para tus manos. Que en tu bolsillo haya siempre una moneda o dos". Todos buscamos la olla de oro al final del arcoíris. Pero por lo general, no tenemos la suerte de simplemente encontrarla: tenemos que dedicar nuestro tiempo, energía y determinación para ganarla. Lamentablemente, muchas personas que trabajan sin descanso durante toda su vida no tienen forma de ahorrar para su jubilación en el trabajo.

¿Cuántas personas? 55 millones. Estos empleados a menudo trabajan para empresas pequeñas que no ofrecen los planes tradicionales de jubilación. Los motivos que alegan los empleadores son el alto costo y la carga administrativa. Sin embargo, las investigaciones en todo el país muestran que las personas tienen 15 veces más probabilidades de ahorrar para la jubilación si pueden hacerlo a través de su trabajo.

Es por eso que AARP apoya la iniciativa Trabajo y Ahorro: programas de jubilación patrocinados por los estados que les facilitan a las empresas ofrecer opciones de ahorros para la jubilación a sus trabajadores y les dan a los empleados la oportunidad de tomar el control de su futuro financiero. Como ya comienza a verse en distintos estados del país, los programas de Trabajo y Ahorro benefician tanto a empleados como a empleadores.

Programas estatales de Trabajo y Ahorro
En el 2017, Oregón fue el primer estado del país que lanzó esta solución innovadora que permite que los empleados ahorren para la jubilación a través de deducciones del cheque de nómina, sin ningún costo continuo ni riesgo para el empleador. Desde el lanzamiento del programa OregonSaves, alrededor de 4,500 trabajadores de ese estado han ahorrado ya un total de casi un millón de dólares. Aquí encontrarás más información.

Otros estados están haciendo lo mismo: ya son ocho los que han aprobado varias leyes sobre programas de Trabajo y Ahorro, entre ellos California, Connecticut, Illinois, Maryland, Massachusetts, Nueva Jersey, Vermont, y Washington.

Panorama general por estado
Hawái
El Ways and Means Committee (Comité de Medios y Arbitrios) del Senado aprobó recientemente el avance de un proyecto de ley que representa el primer paso para la creación de una opción de Trabajo y Ahorro para los empleadores.

Nuevo México
Los legisladores estatales crearon recientemente el Retirement Income Security Task Force (Grupo de trabajo sobre seguridad de los ingresos jubilatorios) para estudiar la falta de seguridad en la jubilación y evaluar opciones para el establecimiento de un programa de Trabajo y Ahorro para los empleados privados. El grupo presentará una recomendación este verano.

Nueva York
El gobernador Cuomo incluyó el Secure Choice Savings Program (Programa de ahorros Secure Choice) en su propuesta presupuestaria para el estado, y AARP está exhortando a los legisladores a que lo incluyan en el presupuesto final que aprueben. Si las empresas participan, los empleados podrían invertir en cuentas personales de jubilación (IRA) por medio de deducciones del cheque de nómina —sin utilizar dólares de los contribuyentes—.

Pensilvania
Los legisladores de Pensilvania han creado un grupo de trabajo para investigar maneras en que los trabajadores podrían ahorrar con mayor facilidad para la jubilación. Un grupo bipartidista de legisladores, que incluye a los líderes de ambos partidos y a AARP, anunció recientemente el lanzamiento de http://www.retirementpa.com/, un nuevo sitio diseñado para ayudar a los residentes de Pensilvania a mejorar la seguridad de su jubilación.

Carolina del Sur
AARP Carolina del Sur ha creado el Work and Save Task Force (Grupo de trabajo Trabajo y Ahorro), el cual diseñó un esquema llamado Palmetto Retirement Savings Program (Programa de ahorros jubilatorios Palmetto). Este programa hará que a las pequeñas empresas y a las organizaciones sin fines de lucro les resulte más fácil crear una cuenta privada de ahorros jubilatorios para sus empleados.

Tennessee
El proyecto de ley Voluntary Retirement Savings Account (Cuenta de ahorros jubilatorios voluntarios SB1720/ HB 2051) presentado en la Asamblea General de Tennessee permitiría que el Tesorero del Estado establezca un programa de cuentas de jubilación para empleados.

Virginia
Los legisladores aprobaron una resolución para estudiar la viabilidad y los méritos de un programa facilitado por el estado para los empleadores y aquellos trabajadores que no tienen acceso a un plan de ahorros jubilatorios ofrecido por el empleador.

Wyoming
El Senado de Wyoming aprobó el Retirement Income Security Task Force (Grupo de trabajo sobre seguridad de los ingresos jubilatorios), que deberá presentar un informe sobre sus observaciones, recomendaciones y propuestas al Labor, Health and Social Services Interim Committee antes de diciembre del 2018. La Cámara de Representantes está analizando actualmente la legislación pendiente.

AARP apoya firmemente los programas de ahorro para la jubilación que ayudarán a todos los trabajadores a hacer crecer sus ahorros jubilatorios para poder tomar control de su futuro, hacer frente al creciente costo de vida y estar preparados para las necesidades futuras.

Para mantenerte al día con el trabajo que estamos realizando en tu estado y en todo el país, inscríbete para recibir nuestras alertas electrónicas en el boletín electrónico de AARP Advocates, sígueme en Twitter @roamthedomes o visita la página web de tu estado.


---

Elaine Ryan es vicepresidente de activismo e integración de estrategias de los estados (SASI) para AARP. Dirige un equipo legislativo exclusivo que trabaja con las oficinas estatales de AARP para promover el activismo con gobernadores y legisladores estatales, ayudando a las persones mayores de 50 años a alcanzar y conservar su salud y seguridad financiera.