Making Progress For Family Caregivers
By Elaine Ryan, December 05, 2018 01:06 PM
Caroline is a mother of two children and a preschool teacher who unexpectedly became a family caregiver for her father after he suffered a major stroke.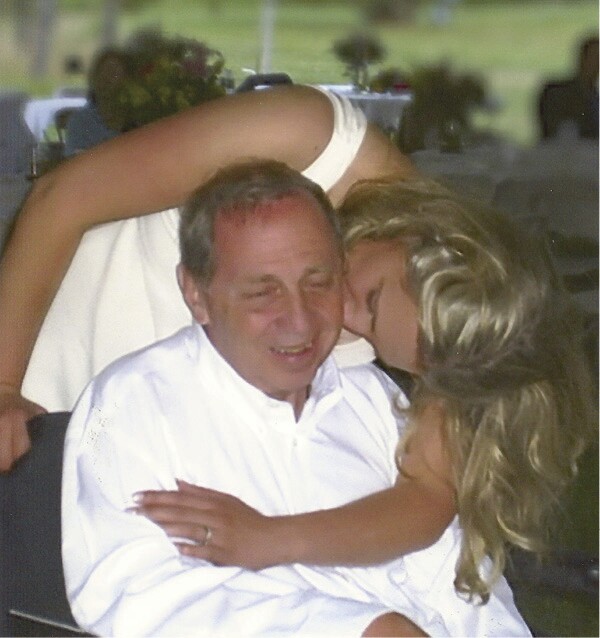 Her father, Tom, now deceased, lost the use of his right side and his ability to speak. Multiple surgeries and rehabilitation treatments later, he was able to live at home with the help of nurses. But it was up to Caroline to provide daily care, such as overseeing appointments and handling certain nursing responsibilities, like managing his medications.

"I became the person my father could rely on more than anyone in the world," Caroline said. "I became his safe place and his best friend."

In communities across the country, family caregivers like Caroline are caring for older parents, spouses and other loved ones, helping them to remain at home – where they want to be. Their tasks are done out of love and commitment, but are not easy.

That's why AARP is fighting for family caregivers and their loved ones in every state. In 2018, AARP advanced new policies to provide more help at home, flexibility at work, training, relief and more, which will benefit over 30 million family caregivers. Here are a couple highlights:

Workplace Flexibility: Family caregivers should never have to choose between caring for a loved one and losing their pay—or even their jobs. This year, three states passed legislation to help family caregivers better balance work and caregiving through paid and unpaid leave options.
THE CARE Act: In 2018, Missouri passed the CARE Act, which provides support for family caregivers from hospital to home. The CARE Act is now law in 40 states and territories. And in 2019, more states will work to pass this commonsense bill.
Telehealth: More than a dozen states improved access to health care by breaking down barriers that prevent the use of telehealth—digital information and communication technologies, like computers and mobile devices. Telehealth can help family caregivers better manage their own or their loved one's health.
Home and Community-Based Care: Many older Americans and their family caregivers count on services provided at home and in the community, like personal care, assistance with chores or transportation. This year, AARP successfully worked with the legislature and governor in more than 25 states to increase or protect against significant decreases in critical services for the older residents who need them most.
Family caregivers need support, and AARP is dedicated to fighting for America's family caregivers and their loved ones in 2019.


Would you like to volunteer with AARP? Visit aarp.org/getinvolved .

To stay up to date on our work in your state, and nationwide, sign up for our e-alerts AARP Advocates e-newsletter, follow me on Twitter @roamthedomes, or visit your state Web page.


---

Elaine Ryan is the vice president of state advocacy and strategy integration (SASI) for AARP. She leads a team of dedicated legislative staff members who work with AARP state offices to advance advocacy with governors and state legislators, helping people 50-plus attain and maintain their health and financial security.