Nearly 1 Million More Workers Can Save for Retirement … Millions More to Go!
By Elaine Ryan, May 16, 2016 11:36 AM
May is proving to be a historic month for both workers and employers across the country! Since I last wrote on this topic in February, we at AARP have continued to fight hard to establish Work and Save plans in the states, a convenient way for millions of workers to save for retirement through an easy payroll deduction. And we have great news to report!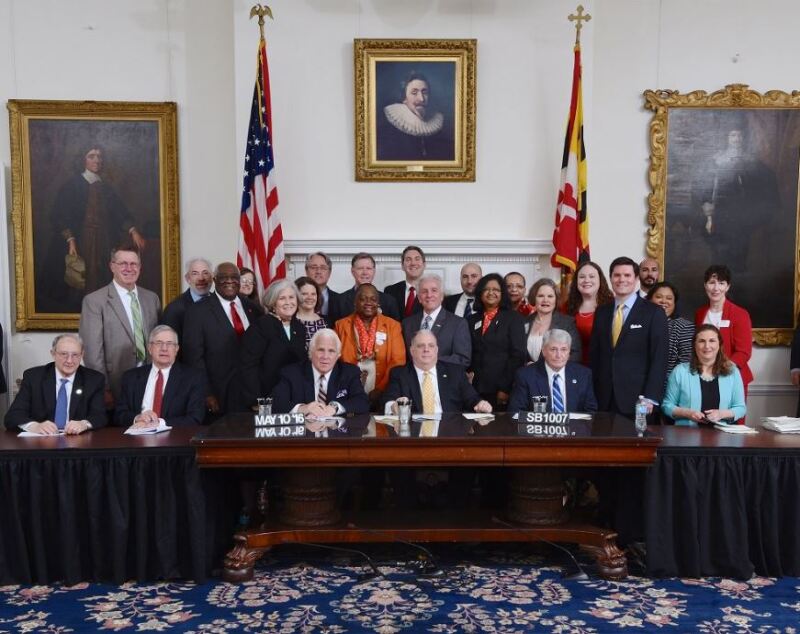 Last week, Gov. Larry Hogan (R) took a monumental step toward helping to ensure a more secure financial future for small-business employees in Maryland by signing SB 1007/HB 1378 — Maryland Small Business Retirement Savings Program and Trust, which received bipartisan support in the legislature. The bill provides nearly 1 million Maryland workers with access to payroll deduction retirement plans. In addition, it provides small businesses in Maryland the ability to offer current and potential employees the benefit of a workplace retirement account.

Governor Hogan is the first Republican governor to sign Work and Save legislation into law, saying, "This is clearly a huge step forward in Maryland." We commend him for his leadership on this issue and for making retirement security for workers a priority in Maryland!

We are also very encouraged by the steps the Connecticut legislature has taken on Work and Save legislation, and it's now up to Gov. Dannel Malloy to see it through! The Connecticut legislation will provide workers with access to a payroll deduction retirement plan as well. In addition to providing over 600,000 workers in Connecticut with the ability to save for retirement, the Connecticut small-business community will gain a competitive advantage. Just recently, Connecticut small-business owner Mark Soukop said, "I would like to offer a retirement savings benefit, but I've struggled to find an option that would work for my team."

Both the Maryland law and the Connecticut bill are the result of years of study and debate in the state, offer a voluntary, opt-out option for all employees, and have received support from the business and financial communities.

There continues to be more opportunity this year to expand Work and Save plans, and we are excited about the progress in California and New York. And there are many more states on the horizon for 2017.

We at AARP will continue to fight hard. Millions more to go!

Follow me on Twitter @RoamTheDomes to follow along as AARP goes to work in state capitols across the country to ensure you can live the life you want in retirement.

And to stay up to date on our AARP advocacy in the states, sign up for the AARP Advocates e-newsletter or visit your state Web page.


---

Elaine Ryan is the vice president of state advocacy and strategy integration (SASI) for AARP. She leads a team of dedicated legislative staff members who work with AARP state offices to advance advocacy with governors and state legislators, helping people 50-plus attain and maintain their health and financial security.