New Bill in Congress Aims to Support Family Caregivers
Forty million Americans care for their older parents, spouses and other loved ones to help them live independently, at home, each and every day — I am one of them. We family caregivers help with bathing and dressing, transportation, providing meals, and much more. We even handle complex medical tasks like wound care or giving injections. Today, we are an essential part of the U.S. health care system.

The unpaid care family caregivers provide is valued at about $470 billion a year — or as much as the annual sales of the four largest U.S. tech companies combined (Apple, Hewlett Packard, IBM and Microsoft). Without family caregivers, the cost to the U.S. economy and taxpayers would skyrocket.

At AARP, we believe family caregivers need recognition and support. In providing it, we can help millions of older Americans and people with disabilities live at home where they want to be, help to delay or prevent more costly nursing home care and unnecessary hospitalizations, and save taxpayer dollars.

Four members of Congress have now given us a golden opportunity. In a bipartisan effort, they have rolled up their sleeves and started the process of building a foundation for recognition and support of family caregivers.

Get the support you need to care — AARP Caregiving Resource Center »

The RAISE Family Caregivers Act — officially the Recognize, Assist, Include, Support, and Engage Family Caregivers Act — has been introduced in the U.S. Senate by Sens. Susan Collins (R-Maine) and Tammy Baldwin (D-Wis.) and in the House by Representatives by Reps. Gregg Harper (R-Miss.) and Kathy Castor (D-Fla.).

The RAISE Family Caregivers Act would:

Require the development, maintenance and updating of a national strategy to recognize and support family caregivers
Create an advisory council that brings together relevant federal agencies and representatives from the private and public sectors, including family caregivers, to make recommendations for a strategy that would identify specific actions government, communities, providers, employers and others can take
The sponsors tell us why the RAISE Family Caregivers Act is so important:

Sen. Collins: "The American population is aging and the need for care and support is increasing. Family caregivers are an invaluable resource to our aging society. Chances are that, sooner or later, we will all either be family caregivers or someone who needs one."

Sen. Baldwin: "Family caregivers are integral to our long-term care system and our economy, but are too often overlooked as part of the care team for seniors and those with disabilities. If we are serious about ensuring that our older adults and loved ones with disabilities receive the highest quality care in their own homes, we must formally recognize and support family caregivers."

Rep. Harper: "The importance of family caregivers can't be overstated. In many cases, family caregivers help with activities such as eating, bathing, transportation, managing finances, and paying for services to help their loved ones."

Rep. Castor: "With almost 3 million caregivers in my home state of Florida, and millions more across the country, there is a need to come together as a country to better understand the needs of caregivers."

AARP has endorsed the RAISE Family Caregivers Act and is urging Congress to take action this year.

Family caregiving is not a Democratic or a Republican issue, or an older or younger person's issue. It is a family issue that requires attention from government at the federal, state and local levels, business, communities and more. AARP commends the sponsors of the RAISE Family Caregivers Act — as well as the cochairs of the bicameral, bipartisan Assisting Caregivers Today (ACT) Caucus — for their leadership on this important issue that affects us all.

Just about every family has its own stories to tell about caring for a loved one. Read stories from other family caregivers or share your own at I Heart Caregivers.


---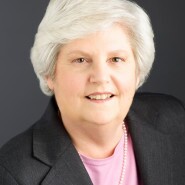 Nancy LeaMond is AARP chief advocacy and engagement officer. She leads the organization's Communities, State and National Group, including government relations, advocacy and public education for AARP's social change agenda. LeaMond also has responsibility for AARP's state operation, which includes offices in all 50 states, the District of Columbia, Puerto Rico and the U.S. Virgin Islands.

You can follow her on Twitter @NancyLeaMond .