New Retirement Savings Plan Is Win-Win for Workers, Businesses
By Elaine Ryan , July 28, 2014 01:01 PM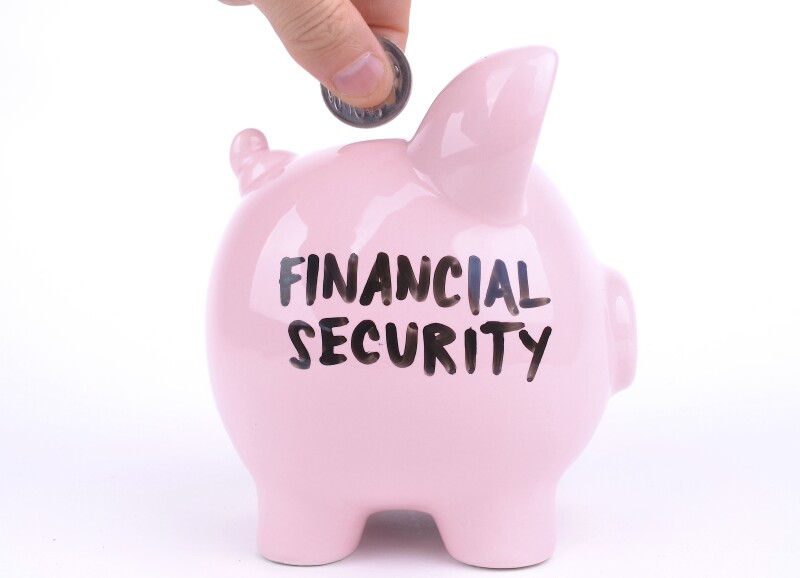 Last week, I sat down with Adrienne Mitchell of MarketWatch to talk about what 57 million American workers lack: a way to save for retirement at work - leaving them with little opportunity to secure their financial future. Just think about this for a minute: For workers who do have access to a retirement savings plan in the workplace, such as a 401(k), this increases their savings rate by 1300%. And, no, that's not a typo.
So, how can we help the 57 million who don't have an on-the-job opportunity to save for the future? That's where AARP comes in - along with state leaders, businesses and members of the financial industry. Together, we're stepping up to advance an innovative solution, dubbed Work and Save, to help these Americans retire with confidence.
A convenient way to save for retirement, Work and Save plans can be set up by the state and then offered to employees by small businesses, and used by those who are self-employed - or anyone who needs a way to save.
While Work and Save may vary in name, depending on where you live - Secure Choice in Illinois, STaRT in Washington state, auto IRA to others - the basics remain the same. Work and Save:
1. Benefits businesses. Work and Save is an easy way for businesses to offer their employees a retirement fund and gain a competitive edge in the marketplace.
2. Helps workers.

Choice. It's up to each employee to decide if, and how much, he or she wants to contribute to an account. Plans offer a wide array of investment options for savers - such as equities and mutual funds.
Easy to save. Employee contributions would be deducted automatically from each paycheck.
Portability. The account follows employees if they switch jobs so that they can continue to save.
3. No cost to states. Work and Save plans are intended to be self-sustaining, and will be 100 percent participant-funded after initial start-up costs. A Work and Save plan is not a public pension, and the funds cannot add to the state's pension liability.

Win-Win for Businesses, Workers, States

In Illinois, as recently featured in the Washington Post, state Sen. Daniel Biss is fighting for a way for Illinoisans to save for a secure retirement at work, regardless of where they work. A mathematician by trade, he knows the math on this one is easy; it's a win-win for businesses and employees. Here Sen. Biss and Excell Lewis - owner of an Illinois small business that builds customizable, Web-based platforms for educational institutions, community organizations and employers - highlight the benefits of a Work and Save plan:
"It is literally no cost to the employers, and it provides an overwhelming ability for employees to have options towards retirement. So it is really a win-win situation for not only the employer, but also for employees in building out their future."- Excell Lewis

Work and Save legislation in Illinois, called Secure Choice, will be back on the Senate floor in November and support is growing - with endorsements from several members of the financial industry, including Ariel Capital and Cabera Capital. Martin Cabrera Jr. of Cabera Capital had this to say about Secure Choice:

"It will also help to create a culture of saving and financial literacy that will benefit financial services firms. Secure Choice is a win-win for the financial industry and the community."

Illinois isn't the only state fighting for a secure financial future for its residents. In Maryland, Gov. Martin O'Malley recently signed an executive order creating the Governor's Task Force to Ensure Retirement Security for all Marylanders. This task force will look at the state can improve retirement security for Marylanders. The plan is also backed in the state by Legg Mason, a Baltimore-based financial firm. Here is what they have to say about Work and Save:

"In general, we support the need for an automatic IRA payroll deduction plan that will allow all Marylanders the opportunity to retire with dignity. ...We are a strong advocate of a plan like this and highly recommend an option that allows the private sector an opportunity to also manage and administer the program."

More than a dozen other states are also working toward establishing Work and Save plans this year.

I hope you'll join me in spreading the word about Work and Save in your state. After all, it's a win-win for American workers, businesses and the financial industry.
Follow me on Twitter @RoamTheDomes for more news on advocacy across the country. And to stay up to date on our AARP advocacy in the states, sign up for the AARP Advocates e-newsletter or visit your  state Web page.