New Rules on Workplace Wellness Programs Make Employees Pay for Privacy
By David Certner, October 10, 2016 04:03 PM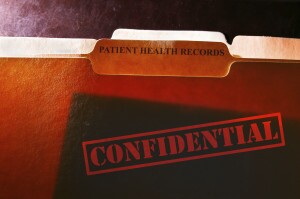 You might soon be paying more for your insurance than some of your coworkers if you are unwilling to share your medical information with your employer, according to rules released May 16 by the Equal Employment Opportunity Commission (EEOC). The new rules allow employers to charge employees a penalty equal to 30 percent of the total employer-employee cost of employee-only health insurance unless they divulge their health data to their employer's workplace wellness program.

Spouses can also be charged another 30 percent penalty for failing to turn over their own medical information. The rules prohibit the use of penalties in exchange for medical information on the employee's children, but once the plan has information on the parents, it will usually have genetic information on the children anyway.

Sign up to receive news that matters to you — AARP Advocacy Newsletter »

Existing laws, including the Americans with Disabilities Act and the Genetic Information Nondiscrimination Act, make it illegal for employers to collect or use employee health information unless the reason is job-related. Employers can, however, collect health information as part of voluntary wellness programs. The question is, what is "voluntary"?

Until recently, the EEOC firmly prohibited employers from asking for information about your medical conditions or family medical history unless you provided it voluntarily, which meant employers couldn't require the information or penalize employees for refusing to provide it.

The new EEOC rules, however, represent an about-face. They will allow employers to impose penalties of up to thousands of dollars on employees and their spouses who don't fill out medical questionnaires or undergo medical screenings, such as for blood pressure. In short, the new rules will now consider action "voluntary" even if the employee faces penalties of thousands of dollars. Most people would call that coercive, not voluntary.

AARP believes the rules violate the "voluntariness" requirement and don't go far enough to protect employee privacy. "These rules put workers between a rock and a hard place," says Nancy LeaMond, executive vice president at AARP. Workers must either hand over sensitive medical information to earn an incentive, or pay thousands of dollars more for insurance in order to maintain their privacy, she says.

"Older workers in particular are more likely to have the very types of less visible medical conditions and disabilities — such as diabetes, heart disease and cancer — that are at risk of disclosure by wellness questionnaires and exams," LeaMond says. "By financially coercing employees into surrendering their personal health information, these rules will weaken medical privacy and civil rights protections."

AARP is concerned that employers could access the data about individuals, either directly because firewall protections aren't strong enough, or indirectly by virtue of the unregulated data collection and disclosure practices of wellness program vendors. The new wellness rules "violate both the letter and the spirit of the civil rights laws against disability and genetic discrimination," AARP's LeaMond says, and AARP is analyzing the regulations to determine next steps.

The rules are expected to take effect in 2017 and apply to all workplace wellness programs.

Does your employer charge you more for health insurance if you don't give your health information to the "wellness" program? AARP thinks participation in workplace wellness programs should be genuinely voluntary. If you must surrender your or your family's health information to a wellness program in order to avoid paying higher insurance premiums, AARP needs to hear from you now! We are especially interested in hearing from AARP members who are being affected by wellness "incentives." Please share your story by contacting Brian Dittmeier at bdittmeier@aarp.org by no later than Oct. 17.


---


David Certner is the legislative counsel and legislative policy director for government affairs at AARP. Follow him on Twitter @DavidCertner for the latest updates on what's happening in Washington on the issues that matter most to older Americans.





Also of Interest

See the AARP home page for deals, savings tips, trivia and more