Now Is the Perfect Time to Think About What's Next in Your Life
By Jo Ann Jenkins , December 16, 2015 11:06 AM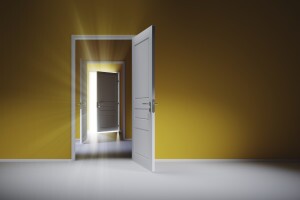 Amid all the shimmer and shine of the new year, many of us find ourselves spending longer than usual on inner reflection — wondering how we might pursue a passion or thinking hard about whether our own skin is still a good fit.
I always think that the more time I spend on this end-of-the-year inventory, the bigger the opportunity I have to make a meaningful adjustment. That's the signal that this is a good time to look deeper and go after something new.
Normal life doles out enough major turning points to make several deep assessments useful along the way. But most of us could use some guidance to be able to make the most of our transitions and find the greatest happiness.
Especially as we're living longer lives, in better health, with endless possibilities, each pivot point is another chance to define what matters most and how we want to go after it. How lucky are we that, these days, so many of us have extra years and ample energy to be able to contemplate what's next and define our own journey, far more than our parents or their parents were able to.
Life's path is no longer as strictly proscribed as it was for them: birth, school, raising kids and working (often for one employer forever), retirement and leisure.
Now, we get to shift jobs and whole careers as our tastes and circumstances change. We can hit the magic Social Security milestone but decide we want to keep working. When our kids leave the nest, we can expand our self-definition well beyond day-to-day parenting.
As we try to figure out how to answer "What's next?," we're often questioning not just what we want to do, but also who we are. Some of us use this as an opportunity to think about all the possibilities we have for financial security, good health, meaningful work, romance, discovery, travel … and the list goes on.
It's also a question that causes us to face our fears — fear of the unknown, of outliving our money, of losing our independence, of failing health, of becoming a burden on our families, or just simply, fear of boredom.
These are big things to work through all on our own. So AARP launched Life Reimagined, a digital platform to help people in any stage of life to navigate their life transitions. It's about living a full life, in the place you belong, with the people you love, doing the work that's right for you — on purpose. It's a fun and enlightening journey, and it can take you all the way to your "What's Next?"
Now, that sounds very much like a recipe for a happy new year!
Photo: radio8s/iStock
---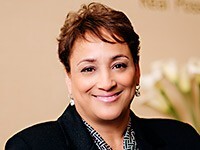 Jo Ann Jenkins is the chief executive officer of AARP. Follow her on Twitter @JoAnn_Jenkins.
Also of Interest

See the AARP home page for deals, savings tips, trivia and more.