Older Voters Will Determine Who Wins in 2014 and 2016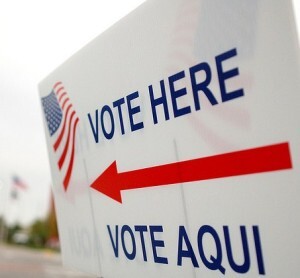 Voters age 50-plus decide elections. They turn out to the polls at a much higher rate than voters of any other age group, particularly for non-presidential years. And, at this point, they're up for grabs. Neither party today has a clear advantage.
One reason: Older voters are shifting back to the center, with a mere 1-point advantage separating Republicans from Democrats, according to an Economist/YouGov poll.
Another reason: Boomers. Yes, the last of the generation born between 1946 and 1964 is turning 50 this year. And they are not feeling overly optimistic, according to a new national poll sponsored by AARP and commissioned by A Woman's Nation and the Center for American Progress in connection with their project, The Shriver Report: A Woman's Nation Pushes Back from the Brink.
At a time when "entitlement reform" and Social Security have become another bargaining chip in Washington, an increasing number of boomer-generation Americans are feeling unprepared for their own retirement. What does this mean in an election year?
Just look at Florida. All eyes are on Congressional District 13 and the fight for the seat vacated after the death of U.S. Rep. C.W. Bill Young in October. This competitive special election could signal what's to come this year from both national parties. And with 54 percent of the district age 55 and over, you can bet that older voters matter.
Candidates of both parties need to know that, in overwhelming numbers, AARP members have told us they're tired of politicians in Washington saying that the only way to save Medicare is to cut benefits or force them to pay more, and that we need to cut Social Security to reduce the deficit.
Americans have paid into Social Security and Medicare through a lifetime of hard work and deserve a voice in the debate about the future of these programs.
Strengthening Social Security and Medicare - not cutting these programs - is a top priority for both Democratic and Republican voters. In a CBS poll, 72 percent of Republicans and 88 percent of Democrats oppose Social Security cuts to reduce the deficit. The numbers are identical for Medicare - 72 percent of Republicans and 88 percent of Democrats.
As members of the boomer generation look ahead, worried about health care, savings and retirement, you can count on their determining who wins elections in 2014 and 2016.
AARP Sponsors Debate
Tune in tonight to Bay News 9 for a live televised debate in the general election race to succeed the late Republican U.S. Rep. C.W. Bill Young in Florida's Congressional District 13. Sponsored by AARP, the debate airs from 7 to 8 p.m. and will be live streamed on C-SPAN.
The Tampa Bay Times, Bay News 9 and St. Petersburg College are partnering to broadcast the debate among Republican David Jolly, Democrat Alex Sink and Libertarian Lucas Overby. The special election is March 11.
Photo via whiteafrican/Flickr
Also of Interest

See the AARP home page for deals, savings tips, trivia and more