Pushed Out of the Workplace
By Reshma Mehta , February 27, 2014 09:22 AM
Have you ever felt like an employer was holding your age against you?
If so, you aren't alone. In these tough economic times, more and more Americans believe they are facing age-based discrimination at the office. In fact, a 2013 AARP study found that nearly 2 in 3 workers ages 45-74 said they have seen or experienced age discrimination in the workplace. Of those, a whopping 92 percent said it was very or somewhat common.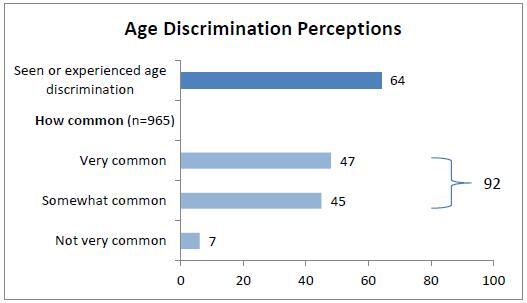 Nearly 20 percent of the respondents said they were not hired for a job because of their age. But even after you have a job in hand, age discrimination can still rear its ugly head. Another 12 percent of respondents said they were passed up for a promotion, 9 percent said they were denied access to training or development opportunities, and 8 percent said they were laid off or fired due to their age.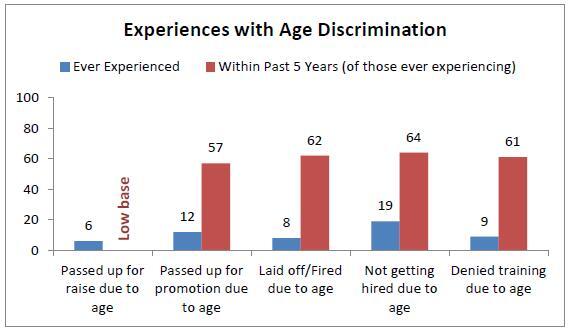 The last stat is especially troubling because older workers face much longer periods of unemployment - recently averaging more than a year - than younger ones when they lose jobs. More than one-third of older workers are not confident they could find another job right away without having to take a pay cut or move. Coupled with the fact that half of older workers have less than $25,000 in savings, it's clear that age discrimination can have a devastating impact on older workers' long-term financial security.
AARP is fighting back against age discrimination because we strongly believe that no one's possibilities should be limited by their age. Right now, we're advocating for bipartisan legislation to fix a Supreme Court decision that made it easier to discriminate against older workers. Passing the legislation would help ensure that older workers have a more level playing field when needing to prove bias based on age.
Stay tuned for ways you can get involved and help defend the rights of older individuals in the workplace.