Questions Candidates Should Answer to Get Your Vote
By Nancy A. LeaMond , September 17, 2014 05:25 PM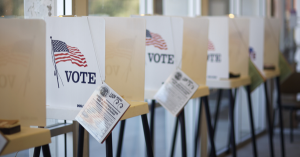 Election Day is almost here. Yet too many candidates wait until after the polls close before taking positions on key issues that matter to you and your family.
That's why AARP developed voters' guides for the 435 U.S. House, 36 U.S. Senate and hundreds of state races. These nonpartisan guides will help you cut through the political clutter to what the candidates are saying — and what they're not saying — about the issues that matter to you and your family such as Social Security and Medicare. With the voter guide you can also contact campaigns with comments or questions and find out where to vote in your state.
Here are three key questions every candidate for the U.S. House and Senate should answer:
1. How would you protect Social Security for seniors and strengthen it for future generations?
Over the past few years, the president and Congress have debated a proposal to cut Social Security benefits as part of a deal to reduce the deficit. The so-called chained CPI is a fancy Washington term that really means cutting the Social Security cost of living adjustment (COLA) — costing seniors and future generations thousands of dollars over their lifetimes.
2. How would you put Medicare on stronger financial ground and protect today's seniors and future retirees from rising health costs?
For the last 11 years, Congress has failed to fix a broken Medicare payment system that robs seniors of the security of knowing they can continue to see their doctors. Medicare beneficiaries deserve a stable and predictable system that will encourage their doctors to provide high-quality care. There are a number of proposals to pay for this new system without hurting seniors, such as reducing prescription drug costs, improving care coordination, reducing costly hospital readmissions and cracking down on fraud and inefficiency.
>> Sign up for the AARP Advocacy Newsletter
3. How would you help Americans save so they can secure their future live independently as they age?
Freedom from age discrimination is a fundamental right and critical to Americans' ability to have a secure retirement. Right now, legislation in Congress is pending that would support civil rights protections for older workers. The bipartisan Protecting Older Workers Against Discrimination Act (POWADA) would restore the legal standards that prevailed before an unfair Supreme Court decision, and help older workers remain in or reenter the workplace with greater protection against the barriers of age discrimination.
Questions for your state gubernatorial and legislative candidates:
1. What will you do to improve financial security for your state constituents?
Nearly half of workers age 50 and older have less than $25,000 in savings and investments. And 57 million Americans have no access to a retirement savings plan through their employer. Many states are considering Work and Save plans, which would make it easier for workers without retirement benefits to save for their future.
2. How will you help support family caregivers who make it possible for their loved ones stay in their own homes as they age?
More than 42 million family caregivers make it possible for their aging parents, spouses and other loved ones to live independently at home. Yet too few family caregivers get any training for the complex medical and nursing duties they often must perform, including medication management, injections, wound care and more. The Caregiver Advise, Record, Enable (CARE) Act, most recently passed in Oklahoma, helps family caregivers when their loved ones go into the hospital, and makes sure they get instruction on the tasks they must perform before their loved ones transition home.
See where the candidates stand on these key issues and choose who best reflects your views and values. Your vote matters. Go to www.aarp.org/yourvote to get started.
Image: Thinkstock
---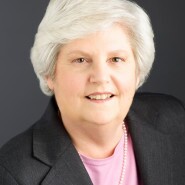 Nancy LeaMond, executive vice president of AARP's State and National Group, leads government relations, advocacy and public education for AARP's social change agenda. LeaMond also has responsibility for AARP's state operation, which includes offices in all 50 states, the District of Columbia, Puerto Rico and the U.S. Virgin Islands.
You can follow her on Twitter @NancyLeaMond .
---
Also of Interest

See the AARP home page for deals, savings tips, trivia and more