Recommendations of Long-Term Care Commission Show Progress
By Nancy A. LeaMond , September 13, 2013 11:22 AM
The federal Commission on Long-Term Care voted Sept. 12 on its final recommendations, which will be included in the commission's final report later this month.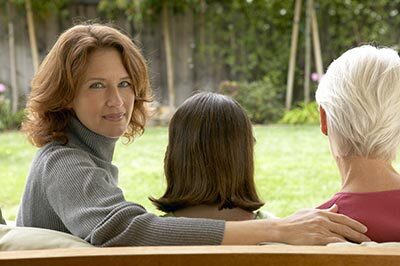 AARP is encouraged by the examination of the serious, policy-focused bipartisan recommendations to address our country's long-term services and supports crisis, which affects millions of people, including older Americans, people with disabilities and their family caregivers. While the recommendations are far from perfect, they show progress in seeking solutions to this crisis.
Importantly, we are pleased with the commission's recognition of the value and importance of family caregivers - the backbone of America's long-term care system - who provide an estimated $450 billion in care and immeasurable support every year. As the nation faces a looming shortage of caregivers, we believe the commission's recommendations would move us in the right direction toward a more person- and family-centered long-term services and supports system.
We recognize that these recommendations were drafted by a commission of 15 people who had limited time and resources to address these complex issues. Regrettably, agreements on comprehensive long-term care financing could not be reached in the short time the commission had to do its work, but AARP remains committed to seeking solutions to this critical issue. At both the state and federal level, AARP also remains dedicated to rebalancing Medicaid services; we want to make sure that people have a choice in care setting and that home and community-based services are robust enough to meet the needs of older Americans and persons with disabilities wishing to remain in their homes.
These recommendations are an important step, but only one step of a larger dialogue. AARP believes that the commission's full report will illustrate the need for a continued conversation and action to address long-term care in our country. AARP urges Congress and the administration to take a serious look at these recommendations as they explore ways to tackle the long-term services and supports crisis. Including the needed perspective of older adults, persons with disabilities, families, state and national policymakers, businesses, LTSS workers, providers and other stakeholders will be critical.
Every night, families are discussing these tough issues at their kitchen table. It's time to bring that conversation into the spotlight and take action.
Nancy LeaMond, executive vice president of AARP's State and National Group, leads government relations, advocacy and public education for AARP's social change agenda. She also has responsibility for AARP's state operation, which includes offices in all 50 states, the District of Columbia, Puerto Rico and the U.S. Virgin Islands.
Photo: Paul Simcock/Getty Images
Also of Interest

See the AARP home page for the latest information about our lives today