Rising Utility Rates Put Seniors at Risk
By Elaine Ryan, July 27, 2015 11:26 AM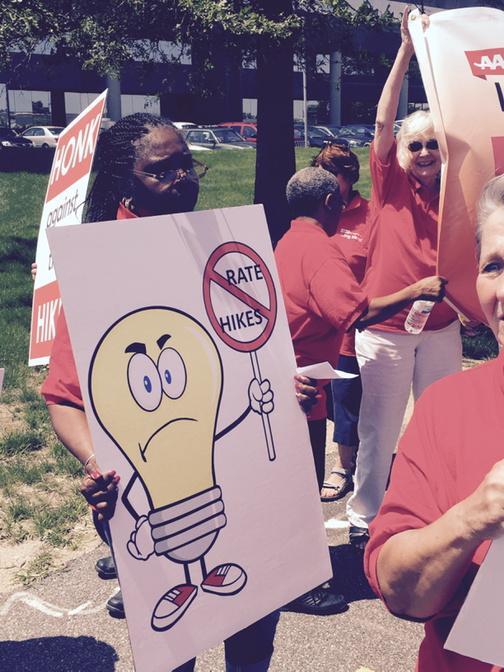 As we enter the heart of summer, the temperature isn't the only thing on the rise — utility bills are increasing, too. For seniors especially, keeping cool in these hot summer months isn't just a luxury, it's a necessity for health and safety — one that can be hard to afford for some. As my colleague Joan McCarty of AARP New York simplifies it, "every extra dollar that goes to a utility bill is a dollar less for food and medicine."

The truth is, as the temperature rises, skyrocketing utility rates can force seniors, especially those living on fixed incomes, to make dangerous choices to make ends meet. That's why AARP is fighting in states across the country to ensure that you're paying only what is reasonable for utility service. And when your utility company tries to raise your bill, we shine a light on the proposed increase, testify at hearings, and with the help of AARP members like you, fight to keep more of your hard-earned money in your pocket.

Here are a few highlights from our work across the states:

New York: My home state of New York already faces some of the highest utility rates in the United States, and things could be getting worse. New York utility companies LIPA and PSEG are requesting rate hikes of 12 percent over three years. The good news is that AARP New York volunteers continue to raise their voices against the state's increasing utility rates.





Kansas: Westar Energy has filed an application with the Kansas Corporation Commission (KCC) for yet another rate hike. This time Westar is requesting a $152 million (nearly 8 percent) electric rate increase, plus an increase in the mandatory monthly fee, which could jump from $12 to $27 (or as much as $50) before you even turn on the lights. AARP Kansas, along with volunteers, participated at two public hearings last week to fight against these increases.

North Dakota: Right now, Montana Dakota Utilities (MDU) is asking to raise natural gas bills with a 40 percent increase to a customer's fixed monthly charge, making it $21 per month. This comes only a year after it increased the customer charge to $14 per month in 2014. North Dakotans have been raising their voices and telling the Public Service Commission to say no to this harmful increase.

South Carolina: For SCE&G customers, utility rates have increased over 27 percent in the past few years. Now because of missed deadlines, the company has filed yet another rate hike related to ongoing construction. And more increases are anticipated as the construction project drags on. Last week, AARP South Carolina testified at public hearings against the continuing rate hikes.

Connecticut: Good news for utility customers: The passage of new legislation will end variable-rate electric contracts — a practice that led to unreasonable spikes in utility bills when power marketers offered "teaser" rates that could be increased without notifying the customer. This law is the first of its kind in the nation and will go a long way to protecting utility customers by ending such misleading practices.

Learn more about this important issue: Sign up for the AARP Advocates e-newsletter, or visit your state Web page.


---

Elaine Ryan is the vice president of state advocacy and strategy integration (SASI) for AARP. She leads a team of dedicated legislative staff members who work with AARP state offices to advance advocacy with governors and state legislators, helping people 50-plus attain and maintain their health and financial security.

Follow Elaine on Twitter: @RoamTheDomes.