SNAP and Seniors: A Health and Economic Issue
By KJ Hertz, January 15, 2016 03:01 PM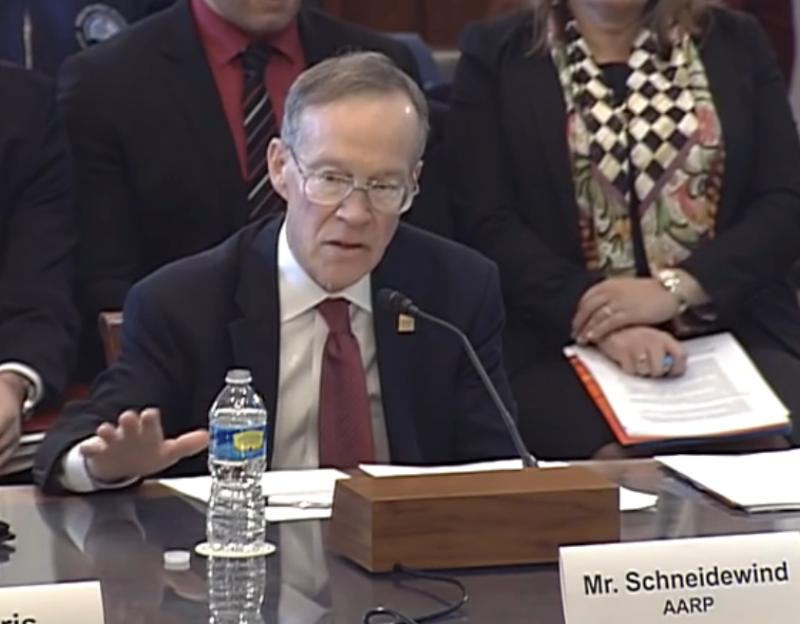 There is a renewed national debate over anti-poverty programs, including the Supplemental Nutrition Assistance Program (SNAP) that millions of low-income Americans rely on. The House Agriculture Committee is currently leading an extensive review of SNAP. Recently, AARP President-Elect Eric Schneidewind testified before the Committee on SNAP's importance to seniors and how it plays a key role in reducing health care costs. Click here to watch the video.
SNAP, formerly known as food stamps, provides a nutrition safety net for seniors. But it's not just the elderly who need and benefit from SNAP. In fact, millions of low-income families, people with disabilities, and active-duty military and veterans are served by the program. More than 46 million low-income Americans received SNAP assistance in 2014 to help them afford a nutritionally adequate diet.
Read: Millions of older Americans struggle to get the right foods
Many seniors especially rely on SNAP because they have low, fixed incomes and high medical costs that they must manage in addition to the cost of other necessities such as housing and utilities. For these seniors, SNAP can mean the difference between aging at home or having to go into a nursing home, which is much more expensive for the health care system and taxpayers.
SNAP is effective in targeting assistance to those most in need and improving people's health and quality of life. With the enormous costs of chronic disease management to the health care system, particularly Medicare and Medicaid, we need to look at hunger as a health issue. From a fiscal standpoint, if we ensure that SNAP is accessible and sufficient, it can be a key strategy to holding down health care costs.
AARP and other supporters of SNAP point to the program's effectiveness and ability to help those most in need when the economy is at its worst. SNAP opponents propose transforming the program into a block grant to states, but this will result in severe benefit cuts to those most in need. SNAP was designed to expand and contract with need, which is largely impacted by the health of the economy. Block granting the program would limit the program's ability to serve those in need during downturns in the economy by limiting resources.
Get Help: Find out if you're eligible for public benefits with Benefits QuickLINK
As policymakers and legislators continue to examine SNAP, AARP urges them to learn about the issues facing the millions of Americans who are food insecure, including the elderly. Let's work together to strengthen SNAP so that we can best serve our vulnerable seniors, active-duty military and veterans, and low-income families who depend on the program.
Also of Interest

See the AARP home page for deals, savings tips, trivia and more.