Sometimes Family Caregivers Need a Break
By Elaine Ryan , June 09, 2014 01:03 PM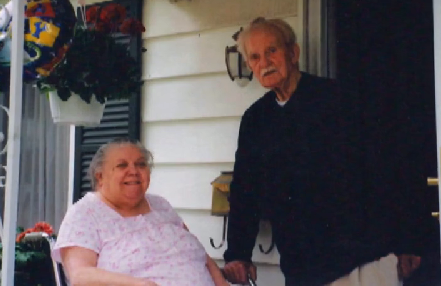 Every day for eight years, my Pop provided hands-on care for my mom, who faced a number of physical challenges. At age 90, Pop was still helping Mom out of bed into her wheelchair, bathing and dressing her, making the meals, and doing the dishes, laundry and anything else that needed to be done. A few times a week, Pop would get out of the house for a trip to the grocery store and a few staples like bread, milk and eggs. It wasn't that there was always a need, but Pop would drive to and from the store for a change of scenery - and a much-needed break from his 24/7 caregiving responsibilities.
Pop's experience isn't unique. Today, 42 million family caregivers provide an invaluable resource in caring for their loved ones at home - many on call 24 hours a day, seven days a week. This labor of love is worth more than $450 billion in unpaid care each year. And because of family caregivers' commitment, millions of older people are able to live at home rather than in costly institutions, like nursing homes.

While family caregivers wouldn't have it any other way, it's a big job - and once in a while, they need a break: That's why respite care programs are so important. 

AARP is fighting to make sure respite care programs - like adult day services or periodic visits in the home - are available in the community. These programs allow family caregivers to take some time off to recharge, so they have the strength, energy and spirit to carry on.
Improving respite support
Respite care is available to family caregivers in all 50 states and the District of Columbia. However, this care varies from state to state. It might be:

offered in-home or in a center setting
an informal network of neighbors caring for neighbors
a formal program of the state
peer-based or multigenerational assistance
This year, AARP has been fighting hard in states during the budget process to improve access to each state's unique respite care program, thereby increasing support for family caregivers.
In New York, family caregivers who are currently on a waiting list for services will finally receive some relief.
Tracy Murphy is one of New York's 4.1 million family caregivers, caring for her mother, Barbara Conway. Watch their story as recently featured by Syracuse.com.
Meanwhile, in Florida, family caregivers who help loved ones with Alzheimer's will have greater opportunity to access a unique respite care program designed specially for those dealing with this disease.
And we're still fighting
Some state legislatures haven't ended their sessions yet, so we're still hard at work. For example, in Rhode Island, AARP is fighting for family caregivers who need access to the state program that provides respite care, and in North Carolina, AARP is fighting to prevent major cuts to home- and community-based services like respite care.
And we'll continue to fight for family caregivers - for the services and supports they need to safely care for their loved ones at home: respite care, training, workplace protections, financial help and more.
If you are a family caregiver, you're not alone