Spotlight: New York's Rising Utility Rates
By Elaine Ryan , March 17, 2014 01:05 PM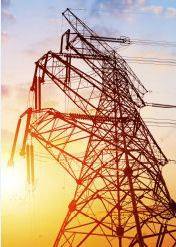 While Washington, D.C., has been home for the last 25 years, I grew up in New York and am still a New Yorker at heart. I miss many things about the Empire State, but definitely not the winters - especially this year, when the strong storms and bitter cold have been brutal.
During the harsh winter months, it is critical that we all are able to keep our homes warm and the lights on. For New Yorkers, this is becoming more and more of a challenge.
Right now, New Yorkers pay some of the highest electric bills in the country, and they are still growing. Over the past six months, for example, PSE&G (LIPA) customers on Long Island have seen their rates increase again and again. According to Barbara Horn, an AARP New York volunteer from Long Beach, " This winter alone, some of my neighbors' utility bills have doubled and even tripled ... "
Why do utility bills continue to climb in New York? One reason could be: The playing field is tilted too far in favor of the utilities. And New York residential utility customers don't have a voice.
New York is one of only a handful of states without an independent consumer utility advocate to fight for utility customers when companies want to raise rates - or provide subpar service. Our volunteer Barbara explained:

"We the ratepayers have virtually nobody at the table advocating for us. That needs to change - and fast."

As spring approaches, things are looking up for New York - and I'm not just talking about the weather. Last week the New York State Assembly took a major step toward protecting New York's overburdened residential utility customers by including a strong and independent utility consumer advocate in its state budget proposal.
An independent consumer advocate in New York would:

Protect the pocketbooks of consumers from unfair rate increases
Make sure utility services are reliable - especially during bad weather and other emergencies.
AARP New York State Director Beth Finkel said:

"By giving New York's utility consumer advocate the independence to pursue the best course for ratepayers and providing the power to appeal a rate or regulatory decision, the Assembly's plan would be a game-changer when rate hikes go before regulators."

AARP New York is now calling on the state Senate to keep the momentum moving forward and give New York utility customers the voice they need. In fact, Gov. Andrew Cuomo's own Moreland Commission on Utility Storm Preparation and Response has recommended an independent consumer advocate office to level the playing field and give consumers a voice.
I'll be keeping an eye on Albany as AARP turns up the heat, to help New Yorkers afford theirs.
Follow me on Twitter @RoamTheDomes for more news on utilities across the country. And, to stay up to date on our utilities campaign in the states, sign up for the AARP Advocates e-newsletter or visit your state Web page.