States Start Shifting Focus to Help Seniors Live Independently, at Home
By Elaine Ryan , June 16, 2014 01:56 PM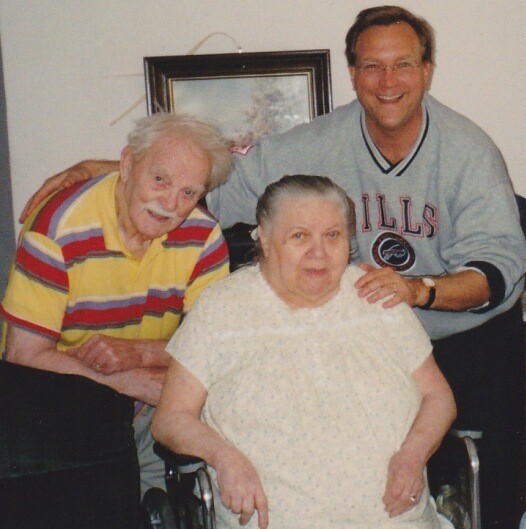 "We need to 'spring' your mother," Pop, who loved prison movies, told me over the phone while asking me to come home that weekend. Mom had been in a rehabilitation center for two weeks following a bad fall and a hospital stay. Both she and Pop were ready for her to go home.
My mom and pop, like most Americans, wanted to stay in their home and community as they aged. Pop became the primary family caregiver for Mom, and with help from me and my siblings, a visiting nurse, a home aide and other resources, my parents were able to live independently, at home - and Mom didn't have to stay in a costly nursing home, where she didn't want to be.
Many older Americans and their family caregivers rely on their state's services provided at home and in the community to help make aging in place, at home, a reality. These services include:
home health services by skilled professionals like nurses and physical therapists
respite care and training for family caregivers
assistance with shopping, managing money and doing laundry
personal care like help with bathing and dressing
help with household tasks, transportation and meals
But for too many, these resources aren't available because often states emphasize institutional care - like nursing homes - as opposed to helping more seniors live independently, at home.
That's why AARP is fighting to get states to shift focus and funding to services provided at home and in the community. This will not only give older residents and their family caregivers the services and support in the settings they prefer, it will save states money - and allow them to serve more people.
In fact, shifting funds from institutional care to home and community-based care is one of the biggest moves policymakers can undertake, especially if they're worried about cost: On average, home and community-based care carries one-third the cost of nursing homes.
It's time for states to step up the pace when it comes to identifying new and innovative ways to make this shift. Some states have already begun reprioritizing, and along the way they have tapped into federal incentives to help them jump-start the process:
In Connecticut: Gov. Dannel Malloy (D) decided to expand service options to help older residents stay at home as they age. His strategic plan, for which AARP is a member of the evaluation team, will help nursing homes transition patients back home, among other improvements. Missouri is undertaking a similar initiative.
Also in Connecticut: Family caregivers will now have access to one-on-one or group caregiver education and training as part of a demonstration project.
Arkansas, Connecticut, Georgia, Illinois, Indiana, Iowa, Kentucky, Louisiana, Maine, Maryland, Massachusetts, Mississippi, Missouri, Nevada, New Hampshire, New Jersey, New York, Ohio and Texas: These states have tapped into federal help through the Balancing Incentive Program to start the shift toward home and community-based care. Once implemented, the state plans will provide more support for older residents and family caregivers while lowering costs and improving performance and efficiency. Nebraska is looking to follow this path later in the year.
California, Maryland, and Oregon now provide home and community-based attendant services through the Community First Choice option as part of their state Medicaid program, which gives states the opportunity to transform their care systems. According to the Kaiser Family Foundation, a number of other states, Arkansas, Minnesota, Montana, Texas and Wisconsin, are planning to participate in Community First Choice this year. In addition, Washington State's budget includes funds to design and implement Community First Choice by 2015, with plans to invest savings in home and community-based services for seniors and people with disabilities.
Even with this progress, states have a long way to go and the pace of change must accelerate to meet current needs - and to start laying the groundwork for when the leading edge of the massive baby boom generation starts hitting their 80s, in just over a decade.
For family caregivers, keep in mind: You're not alone.