Take Charge of Your Future With 'Work and Save'
By Elaine Ryan , March 03, 2014 01:00 PM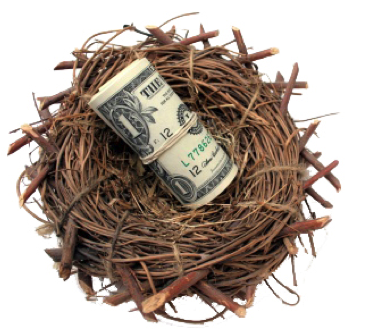 We all dream of a comfortable retirement - time to relax, travel, learn a new language or take up a hobby. But in these tough economic times, that dream can sometimes feel a little out of reach, especially for those who work for small businesses - because most of them have no access to any type of retirement savings plan at work.
In fact, 3 out of 5 households headed by someone 65 or older have no money in retirement savings accounts. That's why AARP is fighting for a common-sense solution that will help you and your family save so you can take control of the future and live the life you want.
Fortunately, states are coming up with innovative solutions to help their residents start saving, or save more. These solutions, known as Work and Save plans, would make it easier for people to build their own retirement savings rather than having to depend on a government program, so they can retire with confidence.
Benefits of Work and Save:

Choice. It's up to each employee to decide if, and how much, he or she wants to contribute to an account. The plan would offer a wide array of investment options for savers - such as equities and mutual funds. Additionally, small businesses would be able to offer lower-fee investment options to their employees.
Easy to save. Employee contributions would be deducted automatically from each paycheck.
Portability. The account follows employees if they switch jobs so they can continue to save.
Momentum on Work and Save plans, under various names, is building in more than a dozen states. For example:

In Indiana, SB 66 would create a voluntary savings vehicle for more than 1.4 million Hoosiers who aren't currently offered an employer-sponsored retirement plan.
In Minnesota, almost 40 percent of workers do not have access to a retirement plan at work. If the Minnesota legislature passes the Secure Choice plan, the state version of Work and Save, this number could fall to zero.
In West Virginia, 2 of every 3 people are anxious about having enough money for retirement. AARP West Virginia hopes to alleviate this by bringing a Work and Save plan, VERA, to state residents. VERA has already passed the state House and is moving on to the Senate.
In Washington, 80 percent of those close to retirement wish they had saved more. AARP Washington is advocating for the Save Toward a Retirement Today (STaRT) plan, the state version of Work and Save. STaRT has passed the House.
No matter the name, our goal remains the same: fighting to ensure you have the financial security you need to take charge of your future and achieve your dream of a secure, independent retirement.
Follow me on Twitter @RoamTheDomes for more news on advocacy across the country. And to stay up to date on our AARP advocacy in the states, sign up for the AARP Advocates e-newsletter or visit your state Web page.