The Fiscal Crisis of Families
By Debra Whitman , February 28, 2013 05:19 PM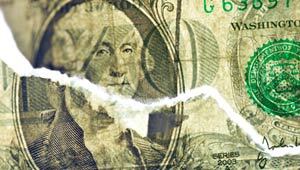 Washington and the news media have long been focused on a series of budget deadlines and fiscal dramas.
But a different headline stood out for me the other day, as I read a story in the Washington Post: "Fiscal Trouble Ahead for Most Future Retirees." The story provided dramatic support for recent findings of AARP's Public Policy Institute that the security of middle class Americans is under attack from all sides.
AARP's Middle Class Security Project and the Post article show convincingly that a retirement of financial struggle looms for today's workers, many of whom will not achieve the security enjoyed by their own parents. AARP's research also found that when today's workers retire, they will be much less likely to replace an adequate share of their working income than previous retirees were able to do.
To understand what is driving this disturbing decline in security requires that we get beyond the green eyeshades of government accounting and focus on the experiences of middle class families. AARP's Middle Class Security Project did just that. Some of the highlights:
- Millions of families are unable to save for the future. That means they won't have adequate nest eggs when they need them in retirement. The causes have their roots in stagnating income; escalating debt; and rising costs for housing, education and health care.
- Retirement security takes a lifetime to build but can vanish in an instant. Life events, such as the loss of a job or a major health crisis, can erode the security of middle class families for the rest of their lives. Such events threaten us all, but may be especially harmful to racial and ethnic groups who already face financial obstacles, as well as women who leave the workforce to serve as caregivers for children or aging parents.
- Debt burdens are increasingly common for older Americans. Our research found that total debt increased among all age groups. Homeownership rates declined while mortgage debt, credit card debt, and education debt all increased substantially over the past two decades for pre-retirees as they struggle to meet family needs while preparing for their own retirements. Consumers 50 and older increasingly rely on credit cards to pay for life's necessities, and those carrying balances on their credit cards have higher levels of debt than younger people.
A crucial takeaway is that protections of Social Security and Medicare are increasingly important; by weakening them, we would undermine the middle class stability upon which the security of the nation rests.
I hope policymakers keep that in mind, as they debate the fiscal crises that dominate the news. I hope they remember the mounting financial crises faced by middle class families in their districts and all over the country. Reducing the federal deficit by cutting Social Security benefits or shifting health care costs would only make life harder for workers, their kids and grandchildren.
As the latest findings make clear, a threat to one generation undermines security for all.