The Heroes Who Care for Our Heroes
By Elaine Ryan, June 29, 2015 10:45 AM
As the Fourth of July approaches, Americans from coast to coast are preparing for barbecues, parades and fireworks as we celebrate our country's birthday — and our independence. At this time of year, I like to take a moment to recognize our patriots — the veterans who have fought to keep our country safe and free. I also think about another group of heroes, the family caregivers — spouses, parents, siblings, adult children and others — who care for our veterans so they can live independently at home, where they want to be.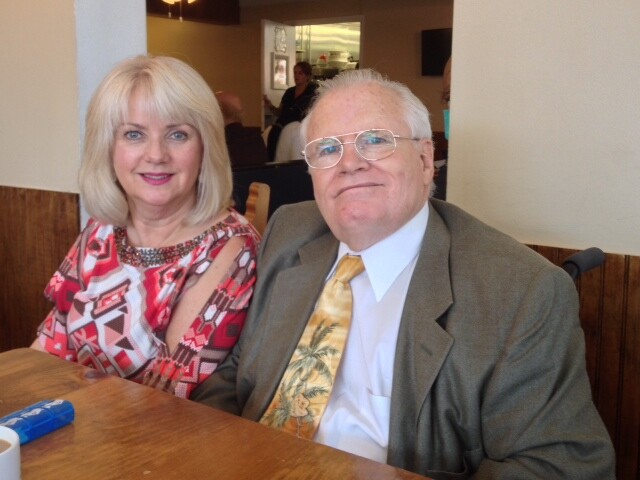 Bill and Debra from Virginia
A disabled Vietnam veteran, Bill was diagnosed with Parkinson's over 15 years ago. Today, his wife, Debra, is his sole family caregiver, providing help 24/7 so Bill can stay at home. Part of this care is organizing and administering Bill's daily medications — nearly 60 pills every day, including his vitamins. Without formal training, Debra learns what she needs any way she can including webinars, support groups and her own online research. Debra shared on I Heart Caregivers:

"Our goal is to have Bill remain home as long as possible. I do my best to care for my husband and myself but need to set up a plan for help and support. This is challenging."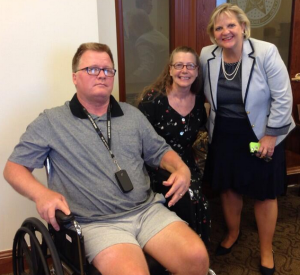 Doug and Michelle from Oklahoma
Doug, an Iraq war veteran, had been home just four days when he was in a horrific motorcycle accident that left him severely injured. Doug is still recovering brain function and uses a wheelchair, requiring help 24/7 from his wife and now family caregiver, Michelle.

Not only does Michelle help with tasks like preparing meals and dressing but she has also had to take on more complicated medical tasks — like wound care and operating complex medical equipment — all with little or no instruction. Unfortunately, this lack of knowledge led to another injury: Doug broke his leg as Michelle was transferring him into the car just several weeks after he had returned home from the hospital. She shared:

"It's just inevitable, when you don't know what you're doing, something is going to happen."

Help is coming, state by state
Doug and Bill gave years of service and now it's time to support our veterans and the incredible family caregivers who help them. The good news is, the Caregiver Advise, Record, Enable (CARE) Act is here to help. This new act, now signed into law in 14 states across the country, supports caregivers when their loved ones go into the hospital and as they transition home by requiring hospitals to:

Record the family caregiver's name in the medical record of their loved one
Notify the family caregiver if their loved one is to be transferred or discharged home
Provide live instruction and demonstration on the medical tasks — like wound care, medication management or giving injections — the family caregiver will need to perform at home
As featured in a recent Stateline story, Oklahoma was the first state in the nation to pass the CARE Act to support family caregivers like Michelle and Debra. The CARE Act has also been signed into law in Virginia and 12 other states: New Jersey, Colorado, West Virginia, New Mexico, Mississippi, Virginia, Arkansas, Connecticut, Nevada, Indiana, New Hampshire, Oregon and Rhode Island.

And we're still fighting.

Thank you to all veterans and the family caregivers who care for them. Wishing you all a happy and safe Fourth of July!

If you are a family caregiver, you're not alone.

---

Elaine Ryan is the vice president of state advocacy and strategy integration (SASI) for AARP. She leads a team of dedicated legislative staff members who work with AARP state offices to advance advocacy with governors and state legislators, helping people 50-plus attain and maintain their health and financial security.

Follow Elaine on Twitter: @RoamTheDome