The Many Ways Ethel Percy Andrus Made History
By Jo Ann Jenkins , March 22, 2016 04:22 PM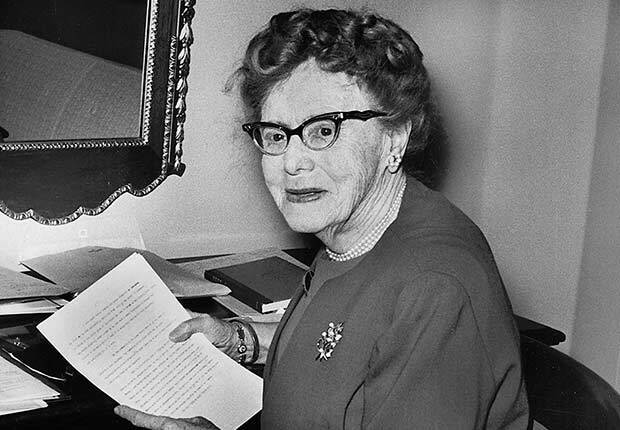 As we celebrate Women's History Month, I realize how fortunate I am to walk in the footsteps of Ethel Percy Andrus, who founded AARP in 1958, the year I was born. As I seek to " disrupt aging" — to change the conversation in this country about what it means to grow older — I often think about the enormous challenges she faced as she sought to bring about social change during her time.
Dr. Andrus was truly a "disruptor" in many areas. In her day, it was uncommon for women to pursue higher education, female principals in high schools were rare, and retirement was a time to sit back and do nothing. Yet, Ethel Percy Andrus pursued her education to the highest level to become Dr. Andrus. She became the first woman high school principal in California, and she founded the National Retired Teachers Association and AARP after she retired.
Disrupt Aging: The Book — A bold new path to living your best life at every age »
Born well over a century ago, in 1881, Dr. Andrus managed to defy convention and challenge stereotypes her entire life. When she first walked into Lincoln High School in Los Angeles, she saw engraved above the big iron gate at the front entrance one word — "Opportunity." She paused for a few moments, looking up and reflecting on that word. She spent the next 28 years as principal at Lincoln bringing "Opportunity" to life, not only for the students who passed through those iron gates, but also for the diverse community that Lincoln served. Long before the words " cross-cultural," "intergenerational" and "lifelong learning" entered the lexicon, Dr. Andrus was putting the concepts into play.
By the time Dr. Andrus left Lincoln in 1944, she had made it the center of a community where none had previously existed. She opened those big iron gates at Lincoln to welcome high school students, adult students and people in the community seeking new skills and a better quality of life.
As principal, she set high academic standards and established innovative community-involvement programs that developed the students' character and skills. Dropout rates fell, and cultural barriers among students began breaking down. She offered night school programs for parents. Where Lincoln had simply been a high school before Dr. Andrus came, it became the high school in a community of diverse people who now shared a common interest in seeing and helping their community prosper.
And that was only Dr. Andrus' first profession. She looked around 1950s America and saw workers routinely forced out of the labor force at age 65 through mandatory retirement. She saw retired teachers struggling with no health insurance and small, inadequate pensions. She saw insurers canceling auto policies for people at age 65 or raising premiums to impossible levels by automatically categorizing anyone that age as reckless drivers. In the late 1950s and '60s, 65 was old, and old age was seen as a disability.
After retiring at 63 to take care of her ailing mother, Dr. Andrus set out on a second career — helping "aging folk realize life's possibilities." She created the National Retired Teachers Association and then AARP based on the principles of collective voice, collective purpose and collective purchasing power. She believed that by uniting behind their strength in numbers, older Americans could make their voices heard as advocates for a better way of life as they aged that would empower them to live with independence, dignity and purpose, and that through their collective purchasing power they could become a market force for products and services that filled critical market gaps and enhanced their lives.
Over 50 and looking for a job? BACK TO WORK 50+ can help. »
She focused on developing solutions, widening opportunities, and upending negative aging stereotypes. AARP gave older persons a collective voice to advocate for pension reform, affordable health care, financial security, improved housing, and an end to age discrimination. And, through the desire, and from a conviction that their collective purchasing power should qualify them for group health insurance, Ethel created the first group health insurance programs for older Americans in the country, a full decade before Medicare.
Dr. Andrus truly was a pioneer of the first aging revolution and one of the preeminent social change leaders of the 20th century. She was the original disruptor of aging, a social activist and entrepreneur who turned her creative skills to crafting a new and different vision of aging. "We don't get old," she said, "we grow old. We mature. If we ever stop growing, then we've had it."
She inspires me every day. When I think of her pausing to look up at the one word engraved above the gates at Lincoln High School, it makes me pause to ask myself, "What opportunities am I going to create for older Americans and their families?" When I think about all of the solutions that she created to make life better for people as they grow older, I ask myself, "What solutions am I going to create?" When I think of how she made life better for older Americans — especially women — of my generation, I ask myself, "How am I going to make life better for future generations of older Americans and women?"
For Ethel Percy Andrus, and for the millions of wonderfully disruptive women who have scoffed at the status quo in pursuit of grand dreams, it's a privilege to honor you during Women's History Month. You deserve the limelight, and it's an honor to follow in your footsteps.
---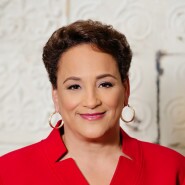 Jo Ann Jenkins is the chief executive officer of AARP. Follow her on Twitter @JoAnn_Jenkins.
Also of Interest

See the AARP home page for deals, savings tips, trivia and more.