The Three R's: Reading, 'Riting, and…Retirement?
By Elaine Ryan, October 19, 2015 10:21 AM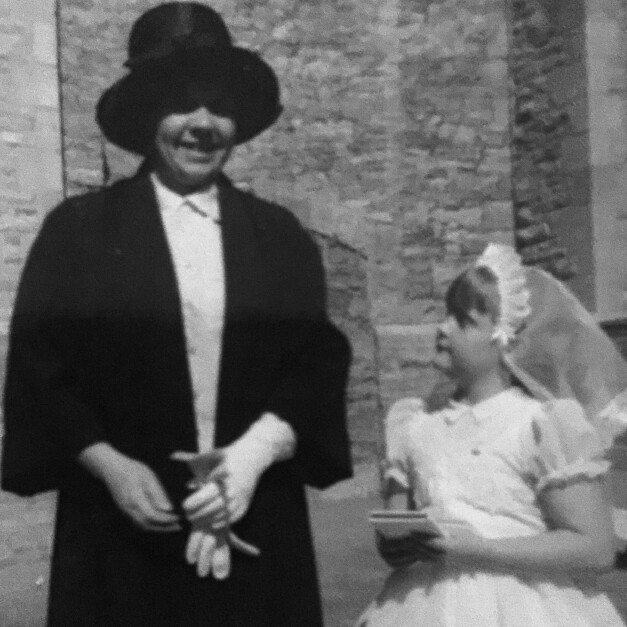 Crisp autumn air reminds me of my elementary school days in Upstate NY – and of my Mom's hard work and dedication. My Mom worked the "vampire shift" at Tommy Tucker bakery – injecting doughnuts with jelly from 9 at night to 5 in the morning. She'd arrive back at home in time to wake my brother, sister and me, cook a hot breakfast and send us off to school. And, every Friday on her pay day, she'd take us to the bank to cash her check and set aside a small portion of pay in a Christmas club savings account. No matter how small the check, she always saved something for the St. Patrick's Church collection basket and something for the future.

"Do your homework, say your prayers and save your money." Mom would always say. And her actions spoke louder than words.

While my parents taught me to save for the future, over the years I learned it's not always as easy as it sounds – especially if you don't have the right tools. In fact, 45% of working age households have ZERO saved for retirement.

The good news is though, one small tool – simply having a way to save for retirement at work – can increase savings rates 15 times.

6 Retirement Books You Should Read Now »

That's why AARP is fighting for Work and Save – a convenient plan that helps you save for retirement through an easy payroll deduction at work — an option not available to many employees. These plans can be set up by the state and then used by:

small businesses offering plans to their employees
those who are self-employed
anyone who needs a way to save
A Work and Save plan for New Jersey?
As recently highlighted by NPR, New Jersey could be the fourth state to pass Work and Save, following Illinois, Washington and Oregon. A plan has been introduced in the New Jersey State Legislature and will be considered during a special legislative session in November.

Vincent Prieto, speaker of New Jersey's General Assembly, shared the many benefits of Work and Save with NPR:

"And it's not just individual savers who could benefit. Prieto said that if people increased their retirement savings, the state could save millions of dollars in public benefits."

Benefiting employees, employers, and the state – Work and Save really is a win-win-win. And the good news doesn't stop in New Jersey. Momentum for Work and Save has been building in states across the country, like Kentucky and New York. I'm excited to see which states step up in 2016 to help their residents save for the future.

Follow me on Twitter @RoamTheDomes for more news on retirement security. And to stay up to date on our AARP advocacy in the states, sign up for the AARP Advocates e-newsletter or visit your state Web page.

_______________________________________________________________________

Elaine Ryan is the vice president of State Advocacy and Strategy Integration (SASI) for AARP. She leads a team of dedicated legislative staff members who work with AARP state offices to advance advocacy with governors and state legislators, helping people 50-plus attain and maintain their health and financial security.

Also of Interest

See the AARP home page for deals, savings tips, trivia and more.