Three Big Wins for Retired People in New Budget Act
By AARP, October 30, 2015 01:14 PM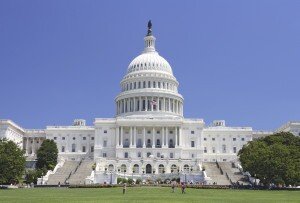 People of retirement age and their families scored three significant victories in the budget act passed by Congress.
1. We preserved every cent of current Social Security recipients' benefits. Millions of Social Security recipients were going to have their benefits automatically cut by 20 percent in 2016. That's been stopped. No current recipient will lose a cent of Social Security benefits.
Social Security Calculator: When Should You Claim Your Benefits? »
2. We halted skyrocketing Medicare premiums. Millions of Medicare recipients were going to see their premiums climb by 52 percent. That's now off the table and reduced by more than two-thirds.
3. We closed loopholes that endangered Social Security. A very small number of people — perhaps less than one-tenth of 1 percent of all Social Security recipients nationwide — took advantage of so-called file-and-suspend claiming strategies to increase their take. It was all perfectly legal but wasn't doing anyone (other than the tiny fraction of recipients employing these strategies) any good. As a result, these loopholes — and the unnecessary drain on the Social Security system they created — have been closed.
Of course, some people like loopholes. For example, certain outfits that had been selling software intended to instruct people how to exploit these (now closed) loopholes are making noise and pointing fingers — but, hey, it's a free country.
Meanwhile, for the rest of us, the new budget act represents a hard-fought victory — by no means perfect (few things are) but strong, logical and positive.
Newsletter: Get the latest on AARP advocacy programs affecting you »
With that said, our work here at AARP for people 50-plus and their families is an ongoing process. Every accomplishment helps lead us to the next challenge.
We'll keep you posted on our shared progress.
Photo: fstockfoto/iStock
Also of Interest

See the AARP home page for deals, savings tips, trivia and more.