Time to put a stop to ComEd's greed
By AARP Illinois , June 29, 2012 10:34 AM
Hello, blog readers! This is Gerardo from the AARP Illinois communications team!
It didn't really take long for ComEd to reveal the true nature of its so-called 'smart grid' law, and guess what? It's not about modernization, it's not about jobs - it's about taking more of your hard-earned money by charging higher rates.
The Illinois Commerce Commission (ICC) - the state's main regulatory agency - recently ordered ComEd to reduce its rates by $169 million in 2012.This was not good news for ComEd, but instead of complying the utility giant did two things (and both are really bad for Northern Illinois consumers): they threatened to postpone their smart grid deployment, and they stretched their considerable legislative muscles, getting lawmakers in Springfield to file resolutions in the House and the Senate ordering the Commerce Commission to reverse its ruling - ComEd will do anything to prevent having to give consumers back the money they are owed!
As a matter of fact, the ICC has bowed to the pressure and has granted ComEd a re-hearing on the issue.
Illinois' 'smart grid' law allows ComEd to finance a modernization plan through higher rates. It also allegedly will create 2,000 jobs. The law severely limits the ICC's powers to balance the interests of consumers and utilities. Yet apparently, ComEd now thinks that even with their new law in place, the ICC is not weak enough!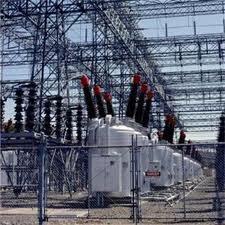 So far, the only jobs that ComEd has created have been lobbying gigs for several former legislators who last year voted to override the Governor's veto of the law. The company's hold over Springfield is clear: in 2012 ComEd and downstate electric utility Ameren contributed over $1.3 million to legislators, according to public records.
This week, the House Rules Committee assigned the House version of the resolution (HR 1157) to the Public Utilities Committee which will hold a hearing on the matter on July 10.
Here's the deal: if the ICC changes its ruling, not only will ComEd customers never see a penny from the $169 million they're owed, but ComEd will have the green light to impose even higher rates down the road. With temperatures already soaring across Illinois, its cause for concern.
It's time to put an end to ComEd's uncontrollable greed, repeal the smart grid law and work with the ICC to develop a smart grid plan that actually works for consumers, not just for ComEd.
Here's what you can do: contact your state legislator and tell them to oppose House Resolution 1157, and contact the ICC and urge them to stick to their original ruling and order ComEd to give consumers much-needed rate relief!