To All Veterans: AARP Extends Gratitude and Support
By Jo Ann Jenkins , October 30, 2015 12:45 PM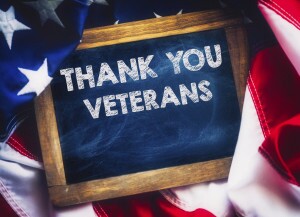 Veterans Day began when an unknown World War I American soldier was laid to rest at Arlington Cemetery, at the 11 th hour of the 11 th day of the 11 th month in 1921. Similar ceremonies, at the identical hour, took place at Westminster Abbey in London and at the Arc de Triomphe in Paris. All three nations were honoring veterans' service, and celebrating the arrival of peace — a peace that was hoped to be permanent, with the end of the War to End All Wars.
Close to a century later, we still set aside Nov. 11 to pay special tribute to millions more veterans from too many more wars. We owe them our thanks, we owe them our respect, and we owe them our continued support.
Let our nation's heroes know you're behind them - AARP Thank a Vet »
To help repay our enormous debt of gratitude for their service, AARP has taken steps to make sure that veterans have access to all of the financial, health and educational benefits they earned.
We have devoted a page on our website specifically to bring together the resources to make life easier and more affordable for veterans, their families and their caregivers.
We hear so often that even when a veteran is home, his or her individual battle is far from over. Many struggle with the transition from active duty to the home front. We hear their stories about the difficulty of finding a job, securing housing, continuing an education and coping with disabilities and PTSD.
Older veterans often see these problems compounded. Fifteen million veterans are age 50-plus, and 4 million of them are members of AARP.
And then there are the 5 million military caregivers — the spouses, parents, siblings and other loved ones performing a stunning array of functions at home, often day and night, for sons and daughters, husbands and wives who were injured during their service.
In a special salute in honor of Veterans Day, AARP is saying thank you to the countless military men and women who have done so much to serve and protect us.
Anybody who signs up to the AARP Thank a Vet campaign will have an opportunity to write a personal thank-you note to be shared with veterans to show appreciation for their courage and sacrifice. AARP is dedicated to veterans and their families and will make a donation to support several veterans organizations across the country that provide vital support services to those brave American heroes.
On each and every day, veterans have earned our gratitude and support.
Photo: Catherine Lane/iStock
---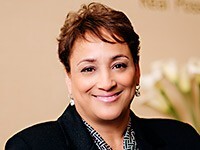 Jo Ann Jenkins is the chief executive officer of AARP. Follow her on Twitter @JoAnn_Jenkins.
Also of Interest

See the AARP home page for deals, savings tips, trivia and more.