U.S. Senate Considers RAISE Family Caregivers Act
This week, the U.S. Senate began its consideration of the RAISE (Recognize, Assist, Include, Support and Engage) Family Caregivers Act — an important piece of legislation that would start a national conversation about ways to aid Americans' greatest support system — family caregivers. Thanks to the leadership and support of Sens. Susan Collins (R-Maine), Tammy Baldwin (D-Wis.), Lisa Murkowski (R-Alaska) and Michael Bennet (D-Colo.) and Chairman Lamar Alexander (R-Tenn.) and ranking member Patty Murray (D-Wash.), the bill was quickly approved by the Senate Health, Education, Labor and Pension Committee (which goes by the very appropriate acronym . . . HELP).

Every day, more than 40 million Americans across the country are caring for parents, spouses, children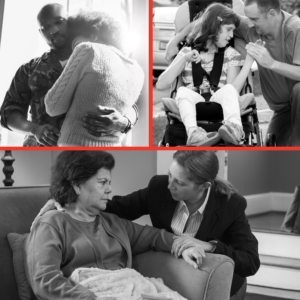 and adults with disabilities and other loved ones so they can live independently in their homes and communities for as long as possible. They manage medications, help a loved one with bathing and dressing, prepare and feed meals, arrange transportation to medical appointments (or do the driving themselves), handle financial and legal matters and much, much more. Many do all of this while working full time and raising families.

The unpaid care family caregivers provide — a staggering 37 billion hours valued at about $470 billion annually — helps delay or prevent more costly care and unnecessary hospitalizations, saving taxpayer dollars.

I know from firsthand experience that caring for a loved one is a tremendous responsibility. As my two millennial sons and I care for my husband, their father, who has ALS, I know that, while my experience may be in some ways unique, I have much in common with my fellow caregivers. Every family caregiver I encounter — including the thousands who have shared their stories on AARP's I Heart Caregivers — expresses a need for support, whether that means help at home, training, workplace flexibility, or the opportunity to get some relief from caregiving responsibilities.

The RAISE Family Caregivers Act recognizes this tremendous need and calls for the development of a national strategy to support family caregivers, bringing together stakeholders from the private and public sectors to identify specific actions communities, providers, government, employers and others can take to make it easier to coordinate care for a loved one, get information, referrals and resources, and improve respite options so family caregivers can reset and recharge.

AARP commends the sponsors of the RAISE Family Caregivers Act — as well as the chairs of the bicameral, bipartisan Assisting Caregivers Today (ACT) Caucus — for their leadership on this important issue. They understand that family caregiving is not a Democratic or a Republican issue, or even an older or younger person's issue. Recent research shows that a surprising one-quarter of millennials are family caregivers. And, according to a poll we conducted, 4 in 10 millennials say that they are already worried about taking care of their parents on a day-to-day basis.

In fact, this is a family issue that touches us all. We are either family caregivers now, were in the past, will be in the future — or will need care ourselves one day.

Last year, we made tremendous progress on this important piece of legislation. This year, we look forward to working with the bill's Senate and House champions — as well as other organizations that advocate for and support family caregivers as well as family caregivers themselves — to push this bill over the finish line.


---
Nancy LeaMond, chief advocacy and engagement officer and executive vice president of AARP for community, state and national affairs, leads government relations, advocacy and public education for AARP's social change agenda. LeaMond also has responsibility for AARP's state operation, which includes offices in all 50 states, the District of Columbia, Puerto Rico and the U.S. Virgin Islands.
You can follow her on Twitter @NancyLeaMond.
Photos: iStock/BraunS, iStock/ktaylorg, AARP