Walking the Walk: Renewal in New Orleans 10 Years After Katrina
By Jo Ann Jenkins , August 25, 2015 11:46 AM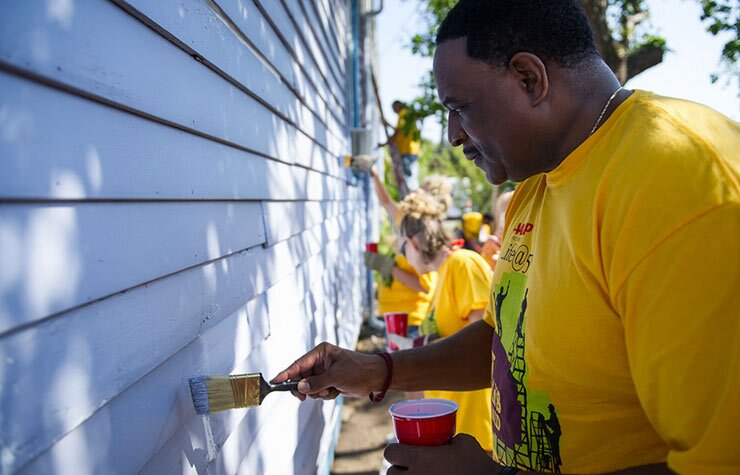 Ten years ago, in the wake of Hurricane Katrina, AARP had to cancel our Life@50+ national conference in New Orleans.
We could not hold that event, but neither could we walk away from the people of that great city.
We vowed we would be back — and in 2012, we brought 20,000 AARP members to New Orleans to explore and pursue their possibilities.
Most important, we have strengthened our connection to New Orleans and committed to the work of recovery and renewal. There we've opened AARP's first Community Resource Center.
Quiz: Do you know how to prepare for a disaster? »
Since 2007, AARP Louisiana has been working in the city's Hollygrove neighborhood, where we have engaged hundreds of residents to rebuild a livable community. Before the levees broke following Katrina, just under 7,000 people lived in Hollygrove. Estimates are that the neighborhood now has about 60 percent of its pre-Katrina population.
In the aftermath of hurricanes Katrina and Rita, AARP Louisiana brought together AARP members, neighborhood residents and community partners to create the Hollygrove Livable Communities Project. The goal was to plan and revitalize an elder-friendly neighborhood — and that is just what the project has done.
https://youtu.be/Va38N303F44
With funding provided by AARP Foundation, 27 Hollygrove residents took part in an eight-week Livable Communities Academy to build community leadership, identify neighborhood priorities and develop a rebuilding plan. The result has been tangible improvements in community life.
The project helped support an urban farm and market that provides greater access to fresh local produce and that serves as a meeting place for the community.
It produced the Soul Steppers walking club, which improves health and deters crime. Over the past five years, 14 AARP walking clubs in the New Orleans area are spanning the generations, engaging more than 300 walkers ranging from 21 to 83.
The livable communities project also led to the creation of a citizen advocacy group that worked with FEMA to tear down and rebuild a senior center that Katrina destroyed. The new Carrollton Hollygrove Senior Center will be a center of community life and a wonderful symbol of recovery.
Contact AARP Foundation's Housing Solutions Center for free foreclosure prevention counseling »
Like the walking club, the people of Hollygrove are moving forward one step at a time, looking ahead, building hope and strength. AARP is proud to be walking with them.
Photo: AARP
---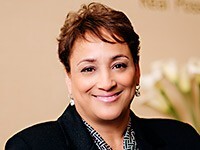 Jo Ann Jenkins is the chief executive officer of AARP. Follow her on Twitter @JoAnn_Jenkins.
Also of Interest

See the AARP home page for deals, savings tips, trivia and more.