3 Challenges for Long-Term Care in America
Right now, at kitchen tables across America, real families are confronting the same question: how will we care for mom or dad, or another loved one, if something happens and they can't care for themselves without assistance? And if and when the time comes, who will care for us?
Following the Federal Commission on Long-Term Care's recently released report, AARP and The Hill Newspaper convened three of the Commissioners and other experts to discuss ways to improve long-term services and supports in America.
The Commissioners discussed some solutions that could be part of a comprehensive, high-quality delivery system of long-term services and supports for the next generation of caregivers and those who will need additional services and supports to live independently. Then, leaders in state and local government from Delaware, New York and Tennessee shared innovative approaches currently underway to support caregivers, provide the services and supports that people need to live independently, and support people with disabilities in the workplace.
This issue will touch all of us, almost every American, sooner or later:

It is estimated that about 7 of every 10 people who reach age 65 will need some kind of long-term services and supports at some time.
The numbers will skyrocket: Thirty years from now, on November 19, 2043, the number of people who need long-term care will likely top 20 million.
This issue is ageless. While 56 percent of those needing long-term care are 65 and over, fully 44 percent are under age 65.
We have an opportunity to seize the moment- and to build on the Commission on Long Term Care's bipartisan recommendations for a better system to support individuals and their family caregivers.
So, what are the current challenges?
1. People lack information and resources, and they often don't know where to turn for help. For example, many are unaware that Medicare only provides limited coverage for skilled nursing facility care and home health care.
2. Saving for retirement is hard enough, never mind adding in the costs necessary to maintain independence.

The national median private pay cost for a private room in a nursing home is now about $84,000 a year.
Private insurance for long-term care is becoming too expensive or unavailable for the majority of Americans.
Most people who need long term services and supports don't need or want to stay in expensive 24/7 nursing homes. They want to live independently, and they could live in their homes if they have the right help with everyday tasks and other supports.
3. Despite the fact that m ore care will be needed, there will be fewer family caregivers.
Families are the first line of assistance for most people who need help to live independently.

This unpaid caregiver workforce provides at least 75% of care in the U.S. today - providing what amounts to about $450 billion worth of unpaid care every year.
Today, there are about 7 people age 45 to 64 for every person over the age of 80. By 2050, that ratio plummets to 3 to one - leading to increased strain on a few number of people who will be providing care.
We need better supports for family caregivers, a strong, stable paid workforce and innovative solutions across sectors.
Working together on a solution.
We need a national, constructive dialogue that looks at the whole picture, so

People can access ways to pay for their needs to live independently at home;
Employers can maintain an active and engaged workforce; and
New technology is developed to help close the gap.
Given the many serious challenges facing America's families today, it is time to get serious about implementing policies that provides them with the support they deserve.
Get updates, and tell us what you think. Visit action.aarp.org.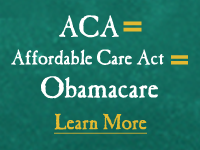 Also of Interest

See the AARP home page for deals, savings tips, trivia and more