WATCH: Volunteers Describe Life-Changing Experiences
By Elaine Ryan, April 18, 2018 10:26 AM
This National Volunteer Week, I'd like to say a big thank you to the thousands of AARP volunteers from across the country who dedicate their time and energy to fight for the issues that affect us all. They are hard at work in their communities and state capitols and engaging legislators to pass commonsense solutions that support every day Americans and their families. With their help, we've:

Supported family caregivers and the older parents, spouses and other loved ones they care for by enacting new laws in every state and territory in the country.
Helped millions of Americans have the tools they need to retire with confidence through new laws.
Fought to ensure people pay only what is reasonable and justified for their utility bills.
And so much more!

Take a look at how these fantastic volunteers make a difference in their states!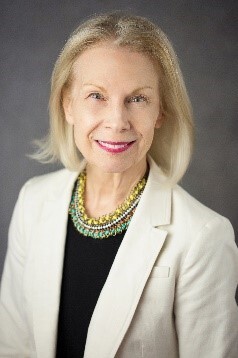 Sue from Iowa
Sue has a background in advocacy, aging, and health care, and uses her expertise to work on a number of issues. She has been heavily involved with AARP Iowa advocacy and outreach efforts for over 10 years, and is a lead volunteer. Most recently, Sue has been leading the charge in fighting for the 2018 Iowa Care Act by sharing her own caregiving experience. Watch her story:





[bc_video video_id="5772593395001" account_id="3772599298001" player_id="30a8401e-f74d-478a-ba80-752eb9fa0b3a" embed="in-page" padding_top="56%" autoplay="" min_width="0px" max_width="640px" width="100%" height="100%"]


Cheryl from New Jersey
Cheryl has been an AARP volunteer for over a year now and uses her experiences caring for her mother to fight for more support for all family caregivers. Recently she has helped fight for earned paid sick so New Jerseyans can care for a loved one, or go to the doctor themselves, without fear of losing their paychecks—or even their jobs. The bill recently passed the state legislature and is now awaiting the Governor's signature.

"I was a caregiver for my mother…Luckily, I had an understanding and flexible employer – so I was able to be with my mother to support her physically and emotionally…If I was one of the more than 1 million New Jerseyans without access to a single sick day, I would have been forced to choose between employment and being with my mother throughout her illness."

Watch Cheryl's story.
Leonel from New Mexico



Leo says that his most interesting and challenging AARP volunteer work has been leading volunteers in the fight for affordable, reliable, and safe energy and telecommunications services. Leo began volunteering in 2001 when the AARP New Mexico office first opened and serves as the state's Volunteer Advocacy Chairman, working with statewide volunteers who lobby before the state legislature.

"We went to meetings every week and attended hearings all across New Mexico. It was an exciting time since AARP was usually the only consumer group standing in opposition to the phone companies."


Cheryl from New York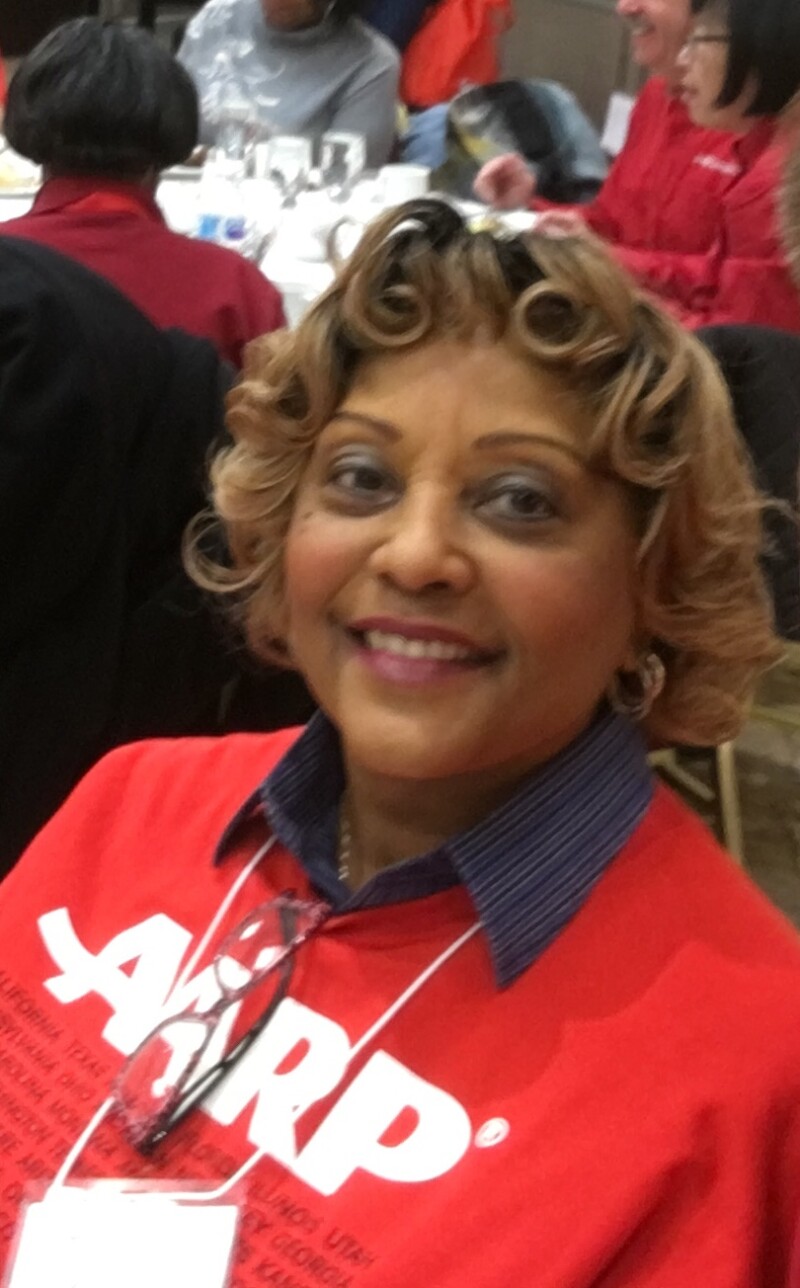 Cheryl played an active role in the success of the Secure Choice campaign, which is a program that offers employees a way to save for retirement at work. She attended district office visits, made trips to Albany for budget hearings, joined days of action/lobby days, and more. Cheryl has logged over 900 miles during the month of February between Rochester and Albany – all to fight for Secure Choice in New York, which was recently signed into law.

"Running back and forth to lawmakers local offices and all the way to the State Capitol in Albany has kept me and a lot of other volunteers busy here in NY, but it has been really rewarding to see the momentum build for this important issue."

Carlos from Oregon
Carlos is chair of the Oregon Diversity Advisory Committee and is a man who wants to make a difference! He represents AARP Oregon with the Hispanic Chamber, goes to Spanish speaking outreach events, connects AARP with rural radio stations that broadcast in Spanish, and does a series of workshops with the Mexican consulate and the Oregon State Treasury. Carlos' work has been instrumental in passing OregonSaves, which lets employees save for retirement through payroll deductions. He's currently helping create Univision Spanish language TV spots to highlight OregonSaves and other financial issues that Oregonians face.

Volunteering "is the easy part----all the hard work has been done by many others, including AARP-Oregon leadership, and because of intense team work and partnerships."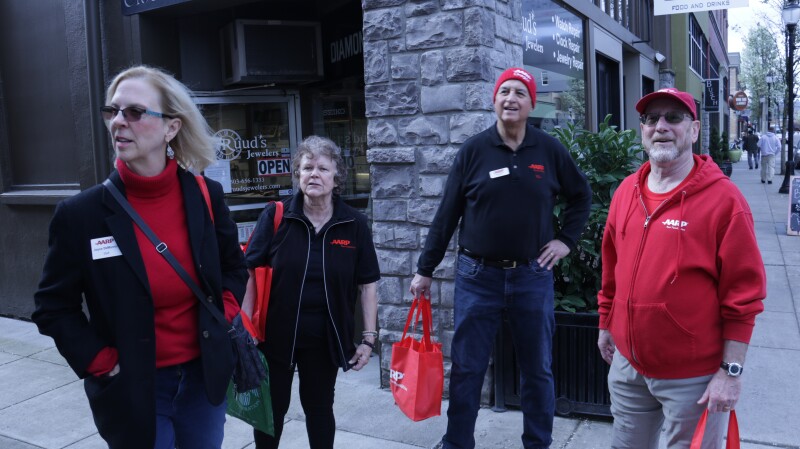 Thank you to Sue, Cheryl, Leo, Cheryl, Carlos, and ALL our amazing AARP volunteers who devote so much of their time and energy to help others!

EVP Nancy LeaMond thanks the more than 62 million unpaid heroes who contribute their time, energy, and expertise to improve their communities. Check out her new blog: https://blog.aarp.org/2018/04/16/celebrating-the-contributions-of-aarp-volunteers/

Would you like to volunteer with AARP? Visit aarp.org/getinvolved .

To stay up to date on our work in your state, and nationwide, sign up for our e-alerts AARP Advocates e-newsletter, follow me on Twitter @roamthedomes, or visit your state Web page.


---

Elaine Ryan is the vice president of state advocacy and strategy integration (SASI) for AARP. She leads a team of dedicated legislative staff members who work with AARP state offices to advance advocacy with governors and state legislators, helping people 50-plus attain and maintain their health and financial security.