We Need to Create Communities for a Lifetime
By Jo Ann Jenkins , December 08, 2015 02:33 PM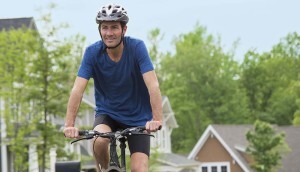 Too many of us are outgrowing our homes and communities. They're not becoming too small, like children's clothes, but they just don't fit us very well as we get older.
It's time to make some changes.
So to advance the conversation about what the future of housing might look like, AARP and AARP Foundation collaborated with the Atlantic and the U.S. Department of Housing and Urban Development to organize a two-day summit on this critical issue last week. The summit's objective was to develop a collective vision for meeting America's housing affordability and accessibility needs over the next several decades.
Pictures of age-friendly places and programs »
We know that nearly 9 out of 10 people age 65 and older want to remain in their homes and communities as they age, living as independently as possible for as long as they can. But far too often, the places where they've spent many comfortable years begin feeling less safe and secure. The discomforts might be physical barriers, such as stairs, narrow doorways or treacherous bathtubs. They might be environmental obstacles, like a neighborhood that isn't walkable, that lacks easily accessible gathering spots, or whose streets can't be crossed at less than a sprint.
Such challenges can force people to make changes they don't want to make. We hear all the time about people having to move out of a beloved house because they can't navigate stairs, or leaving a congenial community because they can't get around anymore without a car.
We want to work with individuals and communities to spark new solutions, to transform houses into homes for a lifetime. We want to make neighborhoods more age-friendly — not "old-age friendly" but "all-age friendly."
These are places where people of all ages can live comfortably in good health, get to where they want to go safely, continue to contribute, and remain active and engaged in society. They are places where houses are built or retrofitted to work for all levels of ability. And they are where ramps and curb cuts ease the way for strollers, bikes and wheelchairs.
Contact AARP Foundation's Housing Solutions for free foreclosure prevention counseling »
Building on the overwhelming consumer preference that people want to live in their homes and communities as they age, AARP believes that increased awareness and consumer demand will ultimately drive housing market changes. As part of the innovation process, AARP and AARP Foundation are partnering with Home Matters® and Wells Fargo Housing Foundation to promote a Re-defining Home competition for architects and planners to create design standards that will enhance the sustainability of America's housing stock.
Additionally, AARP Foundation is running a 2016 Aging in Place $50K Challenge to challenge entrepreneurs to help low-income individuals age 50-plus gain access to services so that they can continue living safely, independently and comfortably in their homes.
Find out more about the housing $50K challenge and Re-defining Home competition » 
Everything we do at AARP is targeted toward helping people live their best lives. We believe these two "challenges" will spark innovation and drive attention to the issues of housing affordability and accessibility. Because we all need a safe and secure place to live our lives.

Learn More About AARP's Livable Communities Work
Our Websites

Our Tools, Publications and Social Media


Photo: Ariel Skelley/Getty Images
---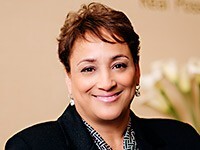 Jo Ann Jenkins is the chief executive officer of AARP. Follow her on Twitter @JoAnn_Jenkins.
Also of Interest


See the AARP home page for deals, savings tips, trivia and more.