What Can We Do to Help Veterans?
By Elaine Ryan , May 24, 2013 09:52 AM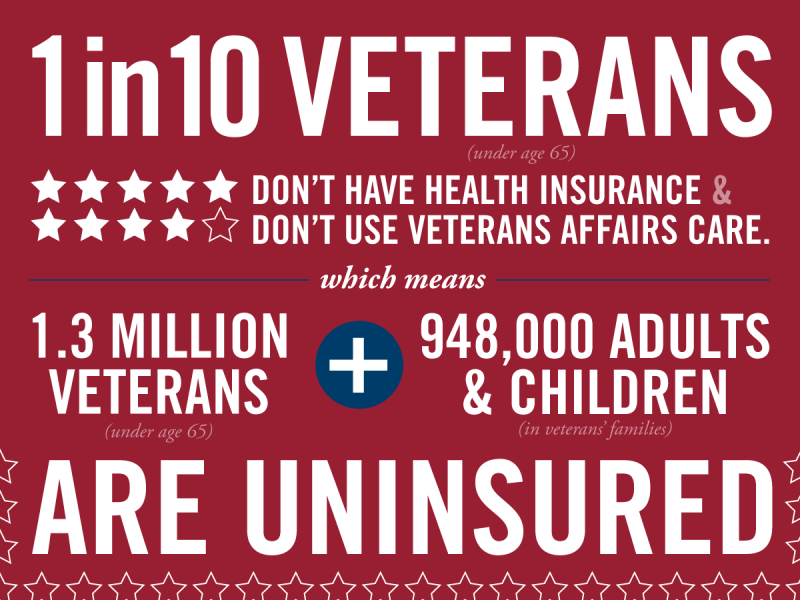 As we head into the long Memorial Day weekend, we honor those who sacrificed their lives for our country. Let's also remember the veterans who fought alongside those who made the ultimate sacrifice. They made sacrifices of their own while fighting for our country, to secure our safety. They left their families, often for long periods of time. Many were injured and continue to have health care needs. Today, let's think about helping those veterans - and their families - who are here with us now.
More than 1.3 million veterans are under age 65 and uninsured in the United States. This means they don't have access to health care - and chronic diseases are often left untreated. This is not right, especially when so many of our veterans suffer from chronic diseases, have functional limitations, difficulty with hearing and vision, and more.
Join the discussion: "Vietnam We Still Remember!"
As we honor our veterans this Memorial Day, we can provide much-needed help to them by expanding affordable health care coverage - expanding Medicaid - in the states.
How would Medicaid expansion help veterans?

Medicaid expansion would provide access to health care coverage for veterans who are under age 65, and who earn about $15,000 a year or less.
Veterans would get coverage for health care, including preventative care and treatment for chronic conditions.
Veterans' families, half of whom have unmet medical needs, would be able to get health coverage.
Keep in mind: Not all veterans receive Department of Veterans Affairs (VA) health care coverage. VA care is out of reach for low-income veterans who do not live near VA facilities.
VA eligibility is also determined by factors including service-related disabilities and income, and many veterans make too much money to qualify for VA assistance, but not enough to afford insurance on their own.
What states have the most number of veterans?
Unfortunately, those states that have not yet passed Medicaid expansion are where the most uninsured veterans live. That's right: Seven states are home to 43% of all uninsured veterans who would qualify for health care coverage under Medicaid expansion. They are:



California

Florida

Georgia

Michigan

North Carolina

Ohio

Texas
Remember, Medicaid expansion will not just help veterans - but also states' economies:
The federal government will pay 100% of the cost of Medicaid expansion for the first three years, and then that figure gradually moves to 90% thereafter.
It will pump money into the state economies and help create jobs.
It will help hospitals, especially in rural areas, keep their doors open, and avoid overcrowded emergency rooms that threaten us all.
To honor veterans this Memorial Day, tell your governor, state senators and state representatives that expanding Medicaid will provide affordable health care coverage to the uninsured veterans in your state. After all, they've worked too hard - and sacrificed too much - to be denied care.
If you'd like to stay up-to-date on this issue and more, sign up to receive our monthly e-newsletter, the AARP Advocate.