When Utility Companies Want to Raise Your Rates …
By Elaine Ryan , September 02, 2014 02:08 PM
Meet Shirlee C. of South Minneapolis. As a senior on a fixed income, she takes a financial hit every time her utility rate increases. She can't afford for her bill to keep going up, but her utility company, Xcel Energy, is asking for another $123 a year by 2016. If approved, this would be the seventh rate increase for Minnesotans in just 10 years!
Shirlee, and all Americans, should have to pay only what is reasonable for reliable service — and not one dime more.
Shirlee's story is one of the many reasons AARP is fighting in utility rate cases across the country, helping you keep more of your hard-earned money.
>> 10 Items Where Coupons Save You Money

What is a utility rate case?
A rate case is the process used when your utility company wants to raise your rates — and thus increase your bill. Because public utilities are monopolies, they are regulated by state utility commissions. Before a utility is allowed to increase your bill, it must submit a request to the utility commission and make a case for why it needs the money.

What happens during a utility rate case?
1. Increase request. The utility company asks for an increase from the state utility commission.
2. Customer notification. The utility's customers are notified of the proposal. Often AARP helps get the word out about the proposal and what it means for customers.
3. Review. Groups representing utility customers, such as AARP, can review the company's proposal, possibly objecting to some costs or drafting an alternative proposal.
4. Action. Groups such as AARP can get involved in the rate case in two ways:
a. By formally asking to participate in the case: testifying, providing expert testimony and negotiating on behalf of residential customers.
b. By participating informally: organizing volunteers and encouraging customers to raise their voices.
5. Hearings. The utility commission holds public hearings where members of the public can testify or submit written comments to express their ideas and opinions.
6. Decision. Finally, the utility commission reviews the information and makes its decision.
Fighting for you across the states

In order to ensure you pay only what is fair and reasonable for reliable service, AARP and our utility watchdog volunteers get involved in rate cases across the country. Here are a few in which we've been fighting for you: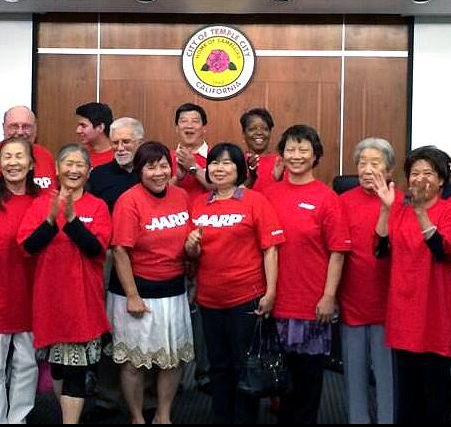 In California : In August, AARP California fought a $4.9 billion rate increase from Pacific Gas and Electric. The state's volunteer utility watchdogs rallied and more than 15,000 people sent a request for no rate increase to the California Public Utility Commission. While rates will still go up, the amount was decreased by more than half.
In Maine : Early this year, Central Maine Power requested a $41 million rate hike. AARP Maine and its utility watchdog volunteers raised their voices against such a large increase, even testifying at multiple hearings. In the end, their hard work paid off, and the original request was cut by $17 million.
>> Get travel discounts with your AARP Member Advantages.
In Louisiana : AARP recently intervened in a rate case on Entergy in the Algiers community. At first Entergy asked to increase rates by 42 percent. After much debate, AARP was able to help lessen the overall increase and stagger the amount bills would go up over four years.

And we're still fighting!

Across the states, AARP is fighting for fair and reliable utilities — for you. Check out what's going on in your state.
Follow me on Twitter @RoamTheDomes for more news on utilities across the country. And to stay up to date on our utilities campaign in the states, sign up for the AARP Advocates e-newsletter or visit your state Web page.
Also of Interest

See the AARP home page for deals, savings tips, trivia and more