Why We Should Rise to the Pope's Challenge
By Jo Ann Jenkins , September 22, 2015 02:04 PM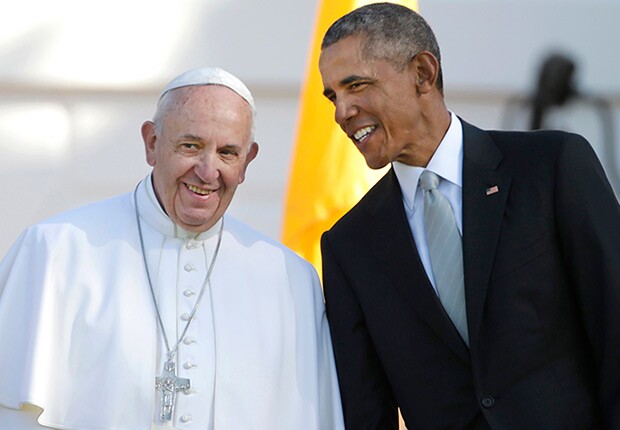 En español | Today I was honored to attend the White House arrival ceremony for Pope Francis. Along with the president and the first lady, my husband and other invited guests, I witnessed firsthand the pope's energy and style, as he dove into his much-anticipated visit to the United States.
Pope Francis engenders incredible enthusiasm wherever he goes. So whether it's social media ( #followfrancis), politics (meeting with President Obama and addressing Congress) or the cities he visits (closed streets and throngs of well-wishers in Washington), interest in what this gregarious man says and does is always high.
Help bring relief to struggling seniors; find volunteer opportunities near you »
When visiting Cuba last weekend, the pope urged clergy to "embrace poverty" and never "forget the abandoned." Caring about others — particularly those less fortunate than us — is an essential part of our spiritual human heart.
Catholic Charities is the humanitarian tool that the church uses to tackle poverty in over 100 countries worldwide. Its ongoing community work provides clean water and disaster relief, fights hunger and delivers medical services to the needy around the globe. Here in Washington, an example of Catholic Charities' work is the St. Maria's Meals program, which provides food and services to the homeless. The pope has plans to visit the program site and bless tomorrow's meal before he leaves the region.
AARP shares the pope's vision of an engaged society that takes care of those who need help the most. AARP Foundation works every day to make a real difference in the lives of Americans who are hungry, ill-housed, isolated and lack financial resources to improve their lot. And we have stepped up when disasters occur, providing financial support to residents of New Orleans ravaged by Katrina in 2005 and Haitians pummeled by the earthquake in 2010.
At AARP we provide tangible assistance to the most vulnerable among us. And we advocate for those who are seeking to win back opportunity. Let's all take Pope Francis' challenge and do what we can do to help real people with concrete assistance. In doing so, I know we'll find that we get back much more than we give.
Photo: Pablo Martinez Monsivais/AP
---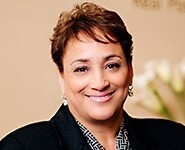 Jo Ann Jenkins is the chief executive officer of AARP. Follow her on Twitter @JoAnn_Jenkins.
Also of Interest

See the AARP home page for deals, savings tips, trivia and more.