Working Women as Family Caregivers
By Elaine Ryan, March 21, 2016 11:17 AM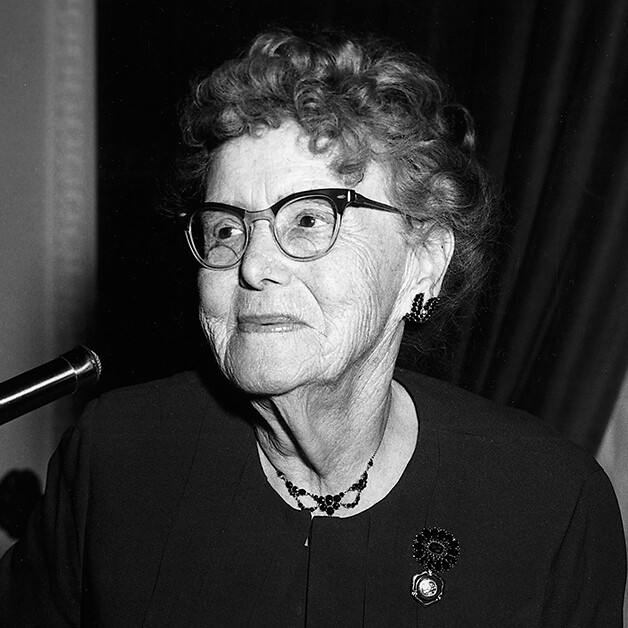 This Women's History Month I want to honor Ethel Percy Andrus, founder of AARP. Ethel was many things — a teacher, the first woman principal of a high school in California, a member of the National Women's Hall of Fame. She was also a family caregiver.

Like me and many other Americans, Ethel cared for both her mother and father. And when her mother, Lucretia, required more intense care, Ethel left the workforce to be there 24/7 for her. She wrote:

"On the way to school, I determined that I could give to her the loving care she had given to my father during his blindness; I knew I could bring her back, and so that day I resigned to my chiefs' protest, 'You can't do this to us.' And my answer, 'My mother needs me now.' "
Ethel's story is similar to that of many family caregivers who juggle full- or part-time jobs while caring for a parent, spouse or other loved one. They often have to change work schedules, go in late or leave early, cut back hours — or, or like Ethel, leave the workforce entirely.

For women, family caregiving can often be even more emotionally, physically and financially draining.

Today, a higher percentage of women care for older loved ones while on the job. And, when they leave the workforce, the cost is greater. Here are the numbers:

About 20 percent of all female workers in the United States are family caregivers, compared to 16 percent of male workers.
60 percent of all family caregivers are female.
Family caregivers (age 50 and older) who leave the workforce to care for a parent lose, on average, nearly $304,000 in wages and benefits over their lifetime, but for women this number is even higher, at $324,044.


Fighting for caregivers
That's why, in state legislatures across the country, AARP is fighting for commonsense solutions — to help all family caregivers balance work and caregiving responsibilities so they don't face losing pay, or even losing their jobs. This flexibility may come through state improvements to the Federal Family and Medical Leave Act (FMLA) or to employers' paid and/or unpaid leave policies.

Just last week Gov. Peter Shumlin of Vermont signed the Healthy Workplaces Bill into law, requiring all employers to provide limited paid sick leave to full-time workers. Other states across the country are hard at work, too:

In Connecticut, New York and New Jersey, the state legislatures are considering bills that would give family caregivers a limited amount of paid time off from work so they can bring their loved one to the doctor or provide other necessary care.
In Illinois, the state legislature is considering a bill that would give family caregivers the flexibility to use their own sick days to care for a loved one.

To all the incredible women caring for loved ones, thank you for all that you do.
If you're a family caregiver, you're not alone.

---

Elaine Ryan is the vice president of state advocacy and strategy integration (SASI) for AARP. She leads a team of dedicated legislative staff members who work with AARP state offices to advance advocacy with governors and state legislators, helping people 50-plus attain and maintain their health and financial security.

Follow Elaine on Twitter: @RoamTheDomes