'You've Earned a Say' National Tour kicks off!
By Reshma Mehta , August 02, 2012 03:03 PM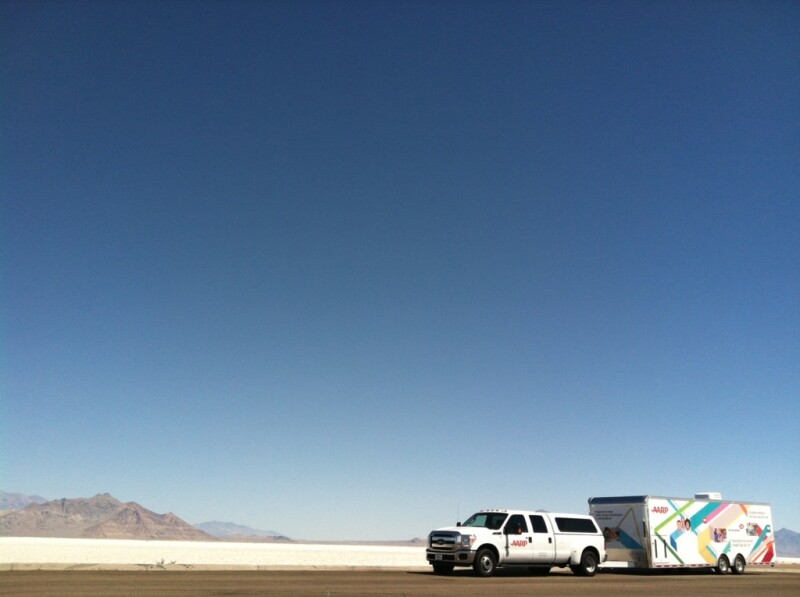 AARP is taking the national conversation about Social Security and Medicare on the road!
August 3 marked the kickoff of AARP's You've Earned a Say National Tour to engage more Americans in the conversation about health and retirement security and the future of Medicare and Social Security.
We'll be stopping in cities and towns across the country, as well as both the DNC and RNC conventions, the Presidential and Vice Presidential candidate debates, state fairs, and AARP's Life@50+ member event.
Each tour stop will feature an interactive experience - quizzes, games, information about Medicare and Social Security proposals on the table in Washington, and the opportunity to make a video to share your thoughts.
See if the tour is headed to your area - check out the NEW October schedule below!
10/4: Senate Forum, Portland, ME
10/6: Bath Citizen Involvement Day, Bath, ME
10/8: Kennedy Bookstore with WGKS & WCDA, Lexington, KY
10/9: Louisville TRIAD Senior Day Out 2012, Louisville, KY
10/10: Danville Hometown Radio Cook-Out at Kroger, Danville, KY
10/11: 2012 Vice Presidential Debate Festival and Watch Party, Danville, KY
10/11: Cracker Barrel, Binghamton, NY
10/12: SUNY Geneseo MacVittie College Union, Geneseo, NY
10/13: CNY Farmers' Market, Syracuse, NY
10/14: Family Fun Day, Queensbury, NY
10/15: Harlem You've Earned a Say, New York, NY
10/16: Hofstra Presidential Debate, Hempstead, NY
10/20-10/21: Lynn University Pre-Debate Events, Boca Raton, FL