20+ Years of Work Experience? Explore Work Reimagined
By Deb Silverberg , August 01, 2012 08:00 AM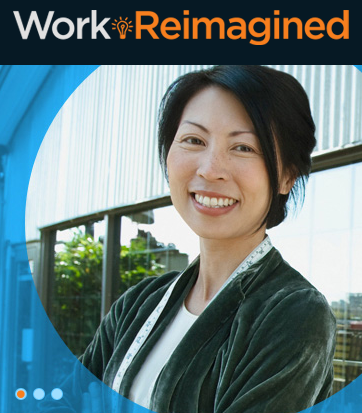 Who else remembers looking forward to Sunday mornings when a certain section of the newspaper would arrive, thick with possibilities?
After being in the work force full-time for a few years, I had my sights set on a bigger city and a job at a larger company with better benefits. There was just one place to look: in the paper's 'Help Wanted' section. Times sure have changed.
Decades later, every day is Sunday for job seekers. And in the wake of a recession especially unkind to experienced workers, job-hunting can be downright discouraging. AARP is forging new territory in this arena. Enter Work Reimagined.

What if there was a better way to find job listings offered by employers who actually value experienced workers? And what if you could get - and share - advice and support from people who also have 20+ years of work history under their belts?
Work Reimagined is all about helping experienced workers make connections - to job possibilities, to helpful resources, to employers, and to each other. It leverages the power of LinkedIn, the largest professional networking site. By joining our LinkedIn Work Reimagined Group, you can connect with others who are also contemplating a career change, willing to share advice and insights on job hunting - or just want to talk about possibilities for what's next.
Not on LinkedIn yet? Even if you're happy in your job and not actively looking for a new one, you should explore LinkedIn Groups. Groups make it easy to find colleagues you've worked with at previous employers, get reacquainted with college connections through alumni networks, and stay on top of developments in your line of work.
We invite you to visit WorkReimagined.org to learn more, and tell your co-workers, family and friends about it and about our LinkedIn Group. Questions are welcome there, too. And if you're an employer, we invite you to learn more about our WorkReimagined pledge program and see the more than 100 organizations already with us.
Hopefully the employment front will improve for all generations of workers. Either way, consider Work Reimagined your resource and community if you're proud to have 20+ years of work experience. It's never too early to begin thinking about what's next- whatever that means for you.
Find additional information and tools from AARP at www.aarp.org/work.