50+ Entrepreneurs Have Ripe Opportunities and Resources
By Deb Silverberg , September 26, 2012 03:37 PM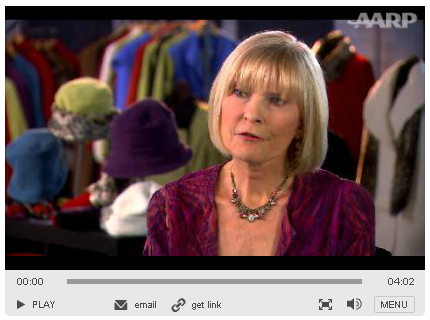 If you've been itching to start your own business, you're in great company. About 7.4 million Americans over the age of 50 work for themselves. And according to an AARP survey, one in six baby boomers who work for others hope to be self-employed at some point.
To help, AARP is teaming up with the U.S. Small Business Administration to offer access to resources and expertise. October 2 marks National Encore Entrepreneur Mentor Day at more than 60 sites around the country (see map with locations and registration information).
Some Mentor Day events include a version of 'speed dating' so mentors and entrepreneurs can meet and share information with a variety of local business experts. There also will be informational sessions, brown bag lunches, and networking opportunities.
So why is entrepreneurship hot? The "Shark Tank Effect" may be one reason. The ABC reality TV show featuring budding entrepreneurs pitching ideas to a motley crew of wealthy and well-connected investors (the 'sharks') has been winning its Friday night time slot. The combination ideas in action, investor savvy and healthy doses of snarking among the sharks gives plenty of voyeur fodder for people who have "the itch." It's always entertaining and informative, and I especially enjoy seeing the follow-up stories of how great ideas became even bigger realities than imagined.
Interestingly, the average age of the Shark Tank investors is just shy of 54. Wouldn't it be nice to see more boomers and beyond 'in the tank?' There are more resources than ever to help people 50+ get their business dreams off the ground.
A recently enhanced section of AARP's web site caters to people considering self-employment, with information on everything from hot fields for 50+ entrepreneurs to financing to where to turn for help.
Need some inspiration? Check out these food business success stories, or the Your Life Calling series with Jane Pauley (like this episode with Jan Erickson, who turned comfort clothing into an encore career.
More 50+ entrepreneur success stories abound online. Watch an interview with Gail Dosik of One Tough Cookie. Read Boomers Lead with Business Startups via SecondAct. StartupNation.com even has an awards category for Boomers Back in Business. Hopefully we'll see you and your business there some day.