Retire at 62... 65... 70? New Social Security Calculator Shows You the Money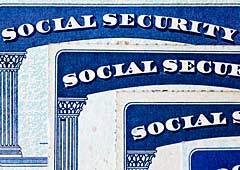 Timing is everything. Good things come to those who wait. Patience is a virtue. Why is a cliché-fest so appropriate when it comes to deciding when to claim your Social Security benefit? The numbers tell the story.
>> Slideshow: Top 10 Consumer Spending Regrets
And now there's a fast and easy way to estimate the impact on your own bottom line: AARP's interactive online Social Security Benefits Calculator. It's free and available to anyone, regardless of age.
Why is Social Security still important? It is the only guaranteed, lifelong source of retirement income for most Americans. And for nearly half of older Americans, it's their main source of income. After you decide to claim Social Security you'll get a monthly payment for the rest of your life. The amount you can expect depends on what you've paid into the system and when you start taking it. As you'll likely see when you use the tool, most people will notice a big difference between claiming at 62 compared to waiting until 65 - and preferably later if that's feasible for you.
Using the calculator is easy. You respond to a few questions (such as marital status, date of birth, gender and annual earnings). If needed, you can click to get more information about how to answer the question... gross earnings vs. net, for example, or how to respond if you're currently unemployed.
>> Get discounts on financial services with your AARP Member Advantages.
The calculator is part of AARP's Ready for Retirement five-step approach to envisioning and planning for a secure future. And the earlier you decide to start planning, the better - even if you're still decades away.
AARP wants to ensure that Social Security beneficiaries get the benefits they've earned, and believes it is important to make the program stronger for future generations. Learn more about Social Security in terms of where we stand, myths and facts, and how the program makes a difference for Americans.
Also of Interest

See the AARP home page for deals, savings tips, trivia and more