AARP Study Finds the Road to Reemployment Is Bumpy for Many
By Carole Fleck, March 30, 2015 04:34 PM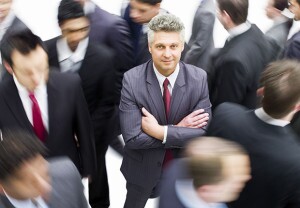 Older job seekers who were out of work at some point in the last five years found that tapping their network of contacts, reaching out to employers directly and starting their job search immediately rather than taking a break tended to be more successful in landing a job, according to a new report entitled "The Long Road Back: Struggling to Find Work After Unemployment," by the AARP Public Policy Institute.

Yet for many others, the study found that a substantial number of older workers continue to feel the prolonged effects of bleak job prospects, taking on positions that were below their skill level, education and pay grade, or that required only part-time hours. In fact, the survey found that half of older workers who were unemployed at some point in the last five years were still not working or had dropped out of the labor force.

Get the latest tips on protecting your money and saving for retirement — AARP Money newsletter »

AARP CEO Jo Ann Jenkins said the study shows that "hidden within the big economic picture of a falling national unemployment rate, many older workers still face challenges of long-term unemployment."

About half of the respondents who lost a job after the Great Recession got hired by employers in different fields. And about half of those rehired said their working conditions were actually better than in their previous jobs, leading a few researchers to speculate that perhaps some of those workers left large bureaucratic organizations and found positions with broader responsibilities in smaller companies.

The report also found that those who looked for work immediately after a layoff, compared with people who took a break and waited a few months to start their search, fared much better in finding a new job.

The study, based on a survey of 2,492 people ages 45 to 70, was released Monday at a Future of Work@50+ event, sponsored by the AARP Public Policy Institute and held at the Newseum in Washington, D.C.

Jenkins said older workers want to remain in the workforce longer, which would benefit society and the economy. She also cited government projections that by 2022, more than 25 percent of employees in the U.S. will be 55 or older.

"The demographic trends are clear. When given the opportunity, workers 50-plus offer a viable solution to meet employers' workplace needs," she said in remarks at the event.

Ofer Sharone, a professor at the MIT Sloan School of Management, told the group that age discrimination is a big barrier to finding a job. He says he's talked with many displaced older workers who have started to internalize continued employer rejections.

Get discounts on hotels, car rentals, airfare and more — AARP Member Advantages. »

"Being unemployed for a year means hearing for a year, 'No, no, no,'" he said. "You see health declines. Marriages collapse. You feel it's something about you."

Heidi Shierholz, chief economist at the U.S. Department of Labor and the keynote speaker, said that expanding training to help displaced workers, investing in infrastructure to create jobs and encouraging employers to implement work-sharing programs were among policy solutions that could lower the long-term unemployment numbers now and in the future.

Among highlights of the survey: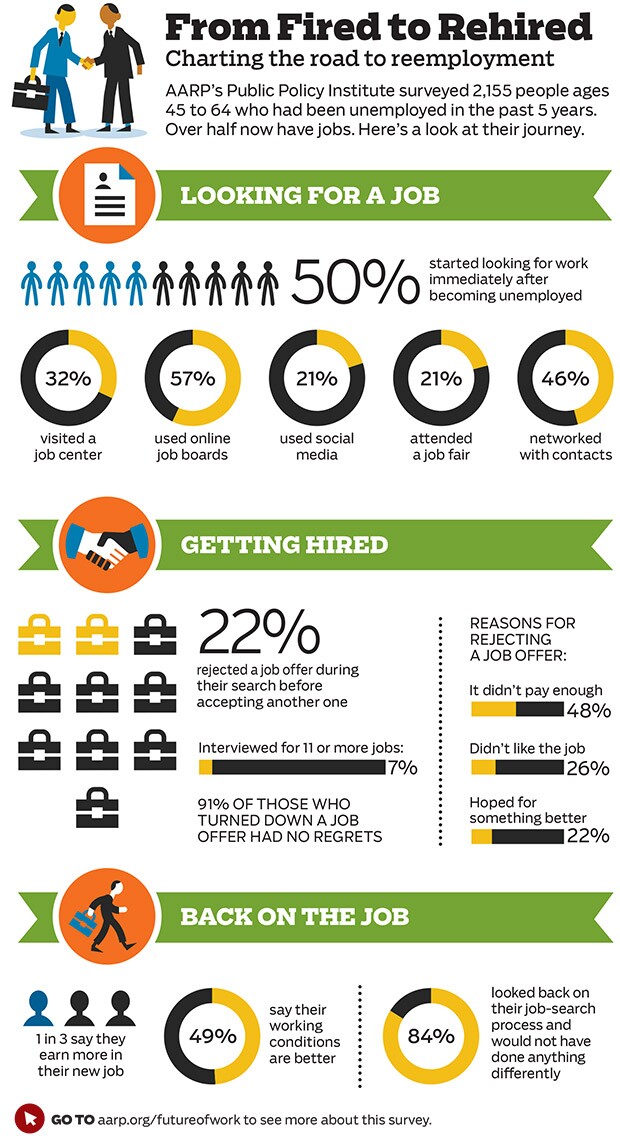 Photo: iStock; Illustration: Zhenia Vasiliev

Also of Interest:

See the AARP home page for deals, savings tips, trivia and more.