Best Employers Program Forges New Ground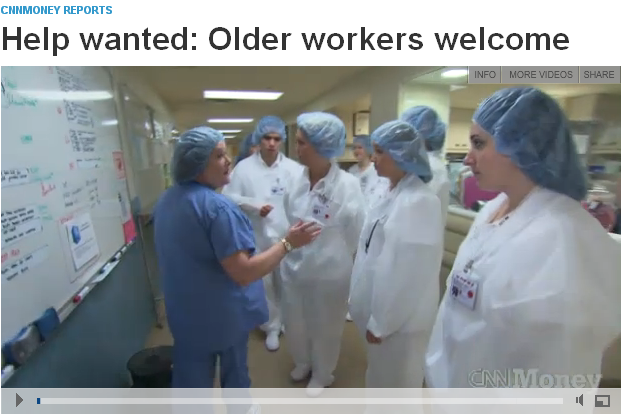 Older workers, take heart - and employers, take note. A new co-sponsor for the Best Employers for Workers Over 50 Award happens to have some pull in executive suites when it comes to charting employment policies.
AARP has joined forces with the Society for Human Resource Management (SHRM), the world's largest association devoted to human resource management. The announcement was made during SHRM's Annual Conference and Exposition, attended by about 13,000 HR professionals.
"SHRM and its members have a unique perspective on employer policies around the country, a perspective that will help better pinpoint forward-looking practices," says AARP CEO Barry Rand.
See also: Enter the $50,000 Retirement Trivia Challenge for a chance to win!
AARP wants to significantly increase the number of companies applying for the award and do more to share best practices with other organizations who want to learn from the winners. The alliance with SHRM is a natural fit.
Every organization needs to view its older workers as highly valuable assets and develop strategies to keep this enormous wealth of talent," notes SHRM President and CEO Hank Jackson.
Since AARP created the Best Employers program in 2001, organizations such as Scripps Health of Southern California, Cornell University, L.L Bean and Atlantic Health System (highlighted in this CNNMoney segment) have been among those selected over the years.
Employers with at least 50 employees headquartered in the United States with progressive workplace policies regarding workers 50 and over are invited to apply by November 12, 2012. And if you think your employer is worthy, you can recommend your employer.
AARP and SHRM also released the results of a national survey of 1,000 workers age 50 and over. Key findings - from those with jobs and those seeking work - include:

Nearly eight in 10 said that financial reasons (including health insurance) were the primary motivation for working or looking for work now.
77 percent of employed fifty-and-over workers said they plan to remain in their current job until they stop working completely.
Of the unemployedworkers surveyed, 52 percent said they would prefer to find a job in the same field.
Adds SHRM's Hank Jackson,"It's absolutely critical for organizations to embrace new ways to retain older workers, especially in the face of the coming wave of Boomer retirements."
We couldn't agree more.
Are you 50+ and looking for a job or a career change? Find information and tools at www.aarp.org/work - including job-hunting resources and past winners of AARP's Best Employers for Workers Over 50 Awards .